BYD will headline the upcoming Guangzhou auto show this Friday with the launch of the Sea Lion 07 SUV, as well as a new supercar platform and concept car under the Yangwang premium brand.
The Sea Lion 07 sits under BYD's Ocean Series and is based on the carmaker's e-Platform 3.0, created by global Design Director Wolfgang Josef Egger's team. The Sea Lion 07 will compete head-on with Tesla's most popular Model Y.
The Sea Lion 07 will have BYD's Oceanic Aesthetic design language and will take after BYD's Ocean X concept. The e-Platform 3.0 has integrated blade batteries in the car body for superior rigidity, an an all-wheel drive electric powertrain and a promise of up to 620 miles of range. Odds are that refers to an EREV version, but we'd be happy to be proven wrong and to get that from a BEV car.
Moving on to BYD's premium Yangwang brand. It will announce two breakthroughs – a new 'supercar' platform to 'challenge the upper limit of performance and safety', and a concept car.
The announcements will happen on November 17 when the Guangzhou auto show kicks off.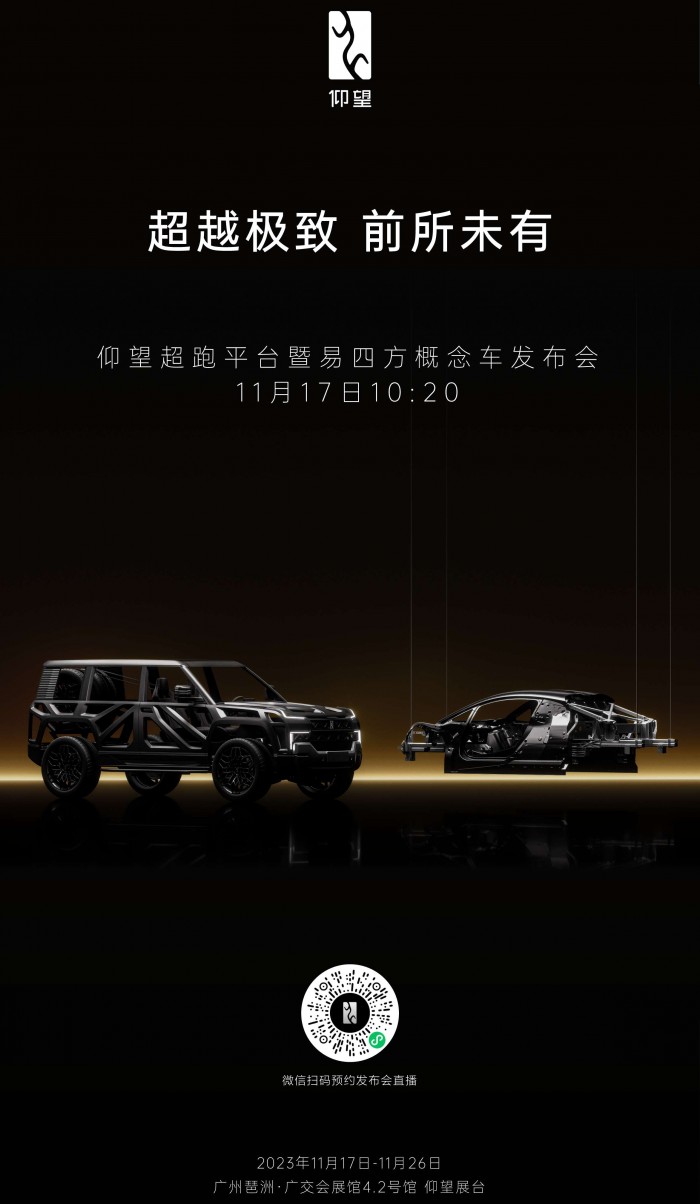 BYD teaser for the Yangwang platform and concept