The bold and intriguing world of Apple Inc., known for its innovative tech, now has its sights set on a fresh frontier – the automotive industry. According to a recent interview with CNBC, Daniel Ives, the Managing Director of Wedbush Securities and a seasoned equity analyst with a strong focus on tech, Apple's inaugural voyage into the automobile sector is likely to occur in 2026.
Ives' analysis sheds light on Apple's unspoken yet potent strategy, which typically prefers evolutionary to revolutionary change. Such incremental updates have often proven to be the company's strength, allowing it to stay afloat amidst fierce competition, as well as successfully capturing the market with every product launched. If the speculation holds true, the first Apple Car could follow a similar trend.
One of many speculative renderings of Apple Car
This isn't the first time we've heard of the Apple Car project called Titan, finally making it to the market. The murmurs started back in December last year, with an initial release predicted for 2024. However, that timeline was pushed back by two years, largely due to the unattainable goal of Level 5 fully autonomous driving. Nonetheless, it was hinted that Apple's version of semi-autonomous driving technology might surpass its competitors, such as GM's Super Cruise.
Over time, Apple has quietly collected patents in the automotive field, signaling its intent to join the race. Yet questions remain. Will the Apple Car withstand the scrutiny of the industry and consumers? How can it compete against established players like Tesla?
While Apple is a newcomer to the auto industry, it brings unquestioned expertise in the tech field, which could ironically make it a target for higher scrutiny. The company's successful background in creating sophisticated software could potentially set it apart in an EV market where cars are comparably powered. Having good software in the vehicle these days is a difference between success and outright disappointment – something Volkswagen has a lot of experience in.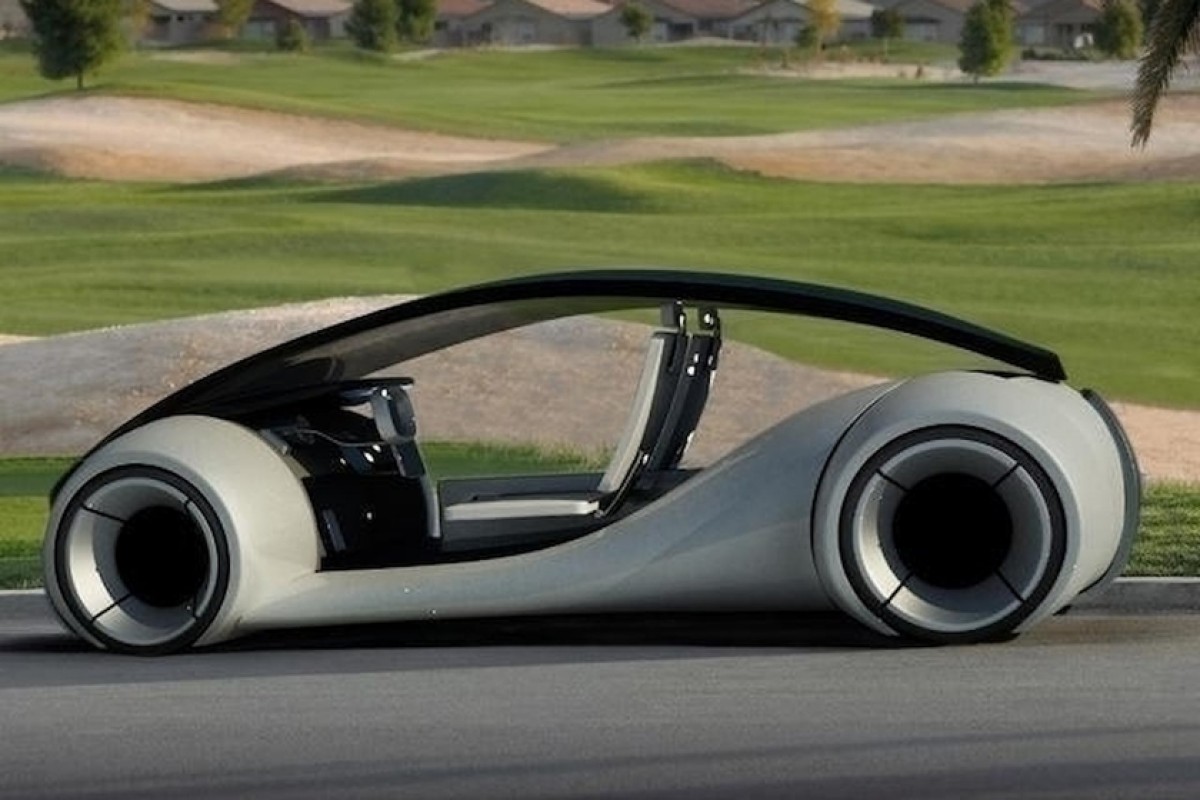 We have no chance to see anything like this on our roads anytime soon
In the current landscape where numerous tech companies – Xiaomi, and Foxconn just to name a couple – are dipping their toes in the automotive world, Apple's entry is likely to shake things up. Ives foresees Apple's proficiency in augmented reality and artificial intelligence creating a seamless, interconnected ecosystem among home, car, and work – a paradigm shift that other manufacturers may soon emulate.
Despite the uncertainties, one thing is clear: should Apple dive headfirst into car manufacturing, it has the potential to significantly redefine the sector. The company's software expertise could be a secret weapon, establishing a new gold standard for the interplay of software and hardware in vehicles.
Unfortunately, the anticipated wait for this groundbreaking endeavor is till 2026, based on Ives' predictions. Until then, we can only look out for potential teasers and official confirmations from the tech behemoth, eagerly waiting to see how Apple aims to redefine our commute.