In an exciting development for the world of electric vehicles, Nio, the renowned Chinese EV manufacturer, is all set to offer high-energy-density batteries to its customers. These new-age, semi-solid-state batteries are being provided by Beijing WeLion New Energy Technology, a leader in the battery manufacturing sector.
The 150 kWh battery packs with an energy density of 360 Wh/kg manufactured by WeLion were officially handed over to Nio in a ceremony held in Huzhou, Zhejiang province on June 30th. This significant event was held at the factory where these advanced batteries are produced.
360 Wh/kg energy density is a big step up from current standards
At the ceremony, WeLion's executive vice president, Xiang Jin, and Nio's senior vice president, Zeng Shuxiang, officially sealed an annual order deal. Both parties refrained from revealing the order size, but the occasion was momentous. WeLion chairman, Yu Huigen, lauded it as a notable industry-wide achievement, the culmination of over two years of a collective effort between both companies.
Mr. Yu also expressed his gratitude to the Huzhou city government for their support in the successful start of WeLion's inaugural production plant in the city. This collaboration, he said, heralds a promising future for Nio car owners, as they can look forward to the benefits of a battery upgrade.
Nio's battery systems vice president, Zeng Shizhe, shared Yu's optimism, stating that the delivery signified a small yet crucial step in the expansion of both WeLion and Nio. He expressed hope that this progression would fuel significant technological leaps within the industry.
578 miles of range" src="https://st.arenaev.com/news/23/07/nio-is-ready-to-offer-worlds-first-semi-solid-state-150-kwh-batteries/inline/-1200/arenaev_003.jpg">
The new Nio ES6 with the 150 kWh battery gets a whopping 578 miles of range
The event was also marked by WeLion opening its new Research and Development center for the Yangtze River Delta, based in Huzhou. The company, with its head office in Beijing, operates from four different production sites in China.
In early 2021, Nio made headlines by announcing its 150-kWh semi-solid-state battery at the Nio Day 2020 event. This battery was supposed to power its flagship sedan, the Nio ET7. The delivery schedule faced some delays, but the final product promises to increase vehicle weight by a mere 20 kg.
William Li, the founder, and CEO of Nio, confirmed that the new ES6 model, equipped with the 150-kWh pack, would offer an impressive range of 578 miles. However, it's important to note that this advanced technology comes with a higher price tag – the 150 kWh battery pack alone costs as much as the ET5 sedan, which in China retails for $41,000.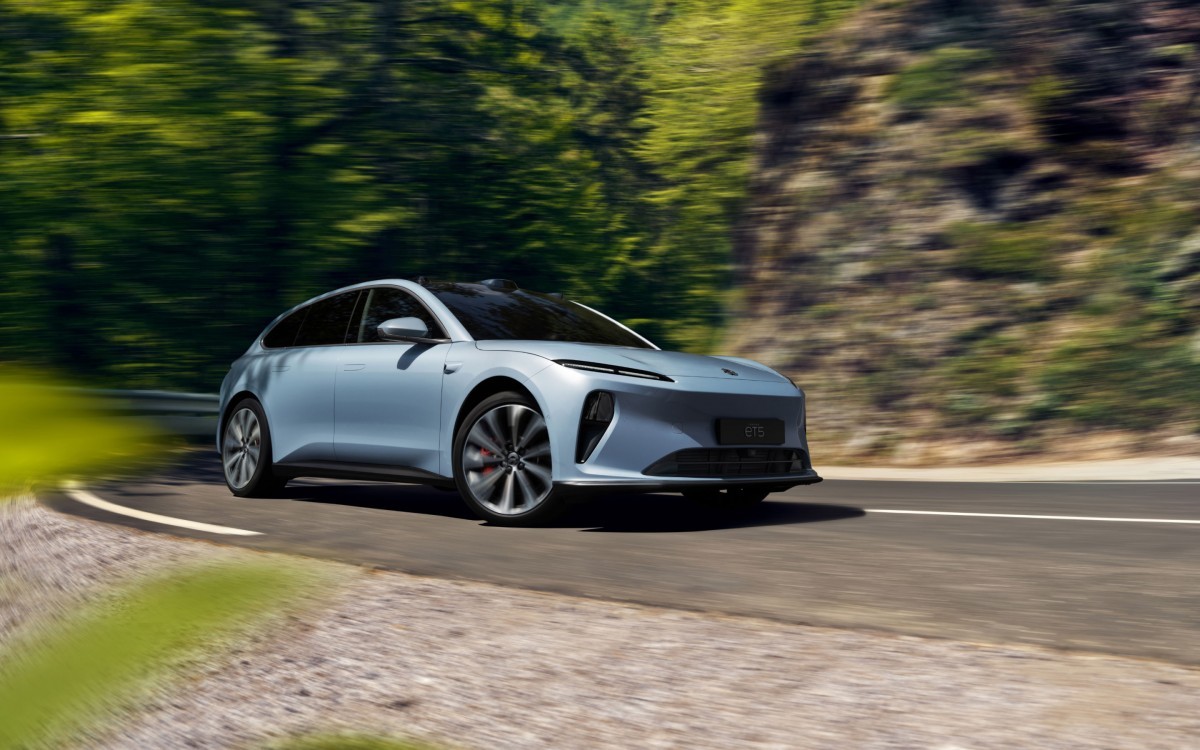 The ET5 Touring with the new battery pack will be a highway king
By summer, Nio owners can start experiencing the benefits of the 150-kWh battery pack, which will initially be available for rent with an option to purchase later. This innovative product is the result of a successful production rollout at WeLion's Huzhou facility.
This is a milestone, sure – extremely expensive at the moment but it represents the beginning of a new era in the EV industry. The continuous advancements and dedication shown by companies like Nio and WeLion prove that the path toward a more sustainable and technologically advanced future is well underway.