Nissa pulled the covers off the Nissan Hyper Adventure, the latest concept vehicle in their EV line-up, set to steal the limelight at the upcoming Japan Mobility Show.
The Hyper Adventure doesn't just want to be another electric vehicle parked in your driveway; it wants to be your partner in every escapade. Designed to embrace the diverse requirements of outdoor enthusiasts, this concept promises to best cater to those heading to a secluded campsite or just gearing up for a weekend mountain trip.
As such its focus is power and we are not talking the 'oomph' to propel the vehicle, but rather to fuel the gadgets and appliances that tag along. To this end Nissan fitted the Hyper Adventure with a sizable battery that can light up the camping spot. Dubbed V2X (Vehicle-to-Everything) tech, it also lets you contribute surplus energy back to the grid at peak consumption hours to help load balancing.
Hurdling through a snow-clad mountain or navigating a rainforest's mucky path is enabled by Hyper Adventure's e-4ORCE all-wheel-control system. The specially designed wheels and bumpers come equipped with crampons (snow gears, for the uninitiated), hinting at the car's snow-traversing prowess.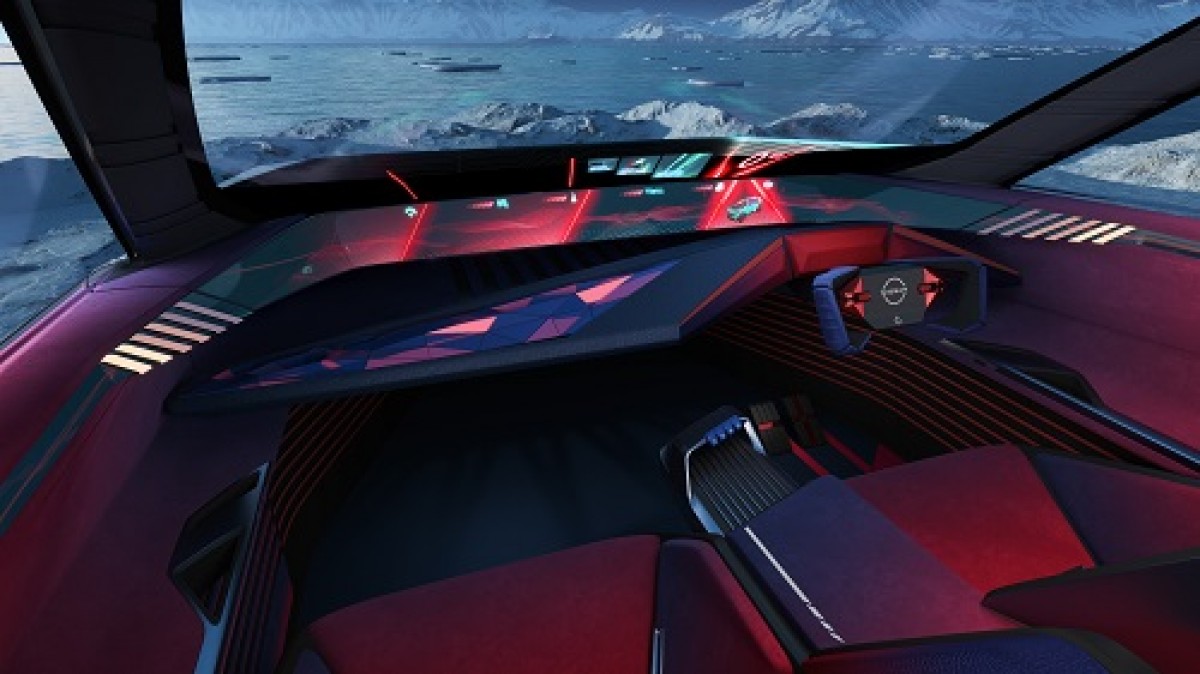 Nissan engineers have added a front spoiler to minimize the drag penalty of the boxy exterior.
The interior offers abundant space for all your adventure gear – be it tents, or skis. The instrument panel, integrated with the windshield, ensures drivers enjoy a panoramic view. And for those serene moments when you want to sit back and take in the view, the rear bench seat can rotate a full 180 degrees, transforming the car's back into your personal viewing deck.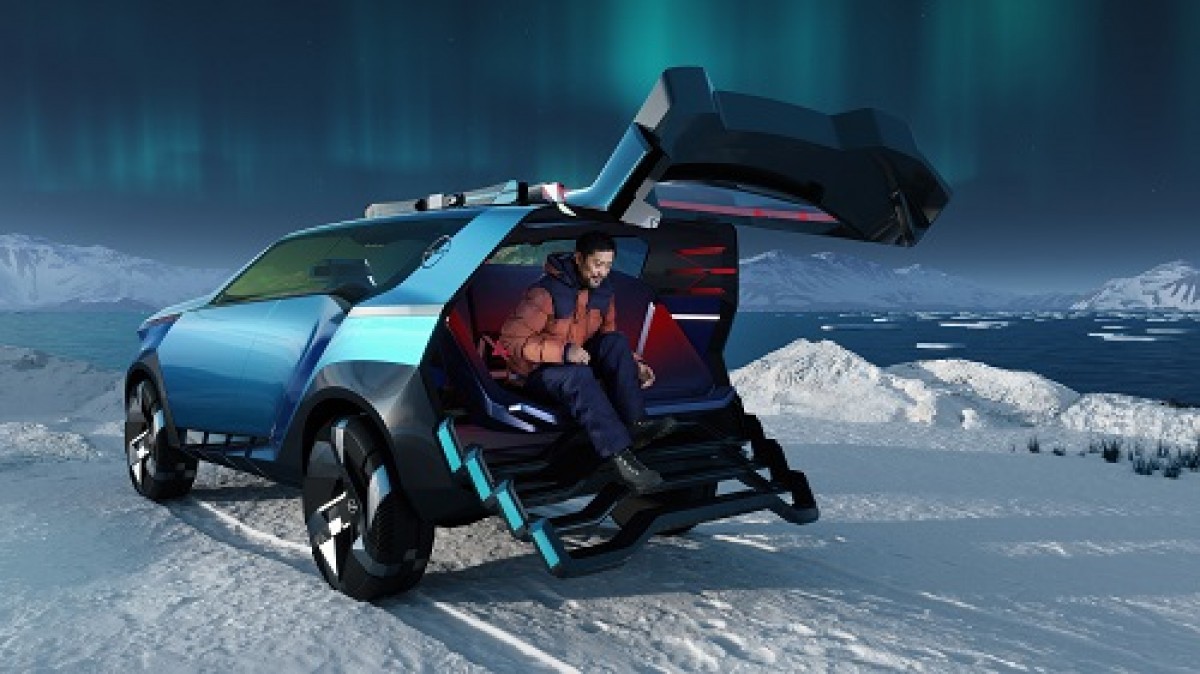 It's all looking exciting and all, but before we get carried away, let's not forget this concept car lives only in the digital realm. Odds are if this concept car ever makes its way to the real world, it'll be watered down and beaten into an unrecognizable soft mush of yet another city crossover. But we can dream, right?