Skoda presented its updated portfolio plans and the company wants to have 6 electric vehicles on sale by the end of 2026. The new portfolio of EVs will cover all important segments, starting with small vehicles and going all the way to the largest 7-seat Skoda SUV ever.
The first new electric car will come out next year and it will be the replacement for the current Karoq model. Skoda confirmed the new EV will be called Elroq and at 4.5 meters in length, the company will market it as "an ideal family car for urban and outdoor living." The electric crossover will have a very practical interior with plenty of space for the whole family.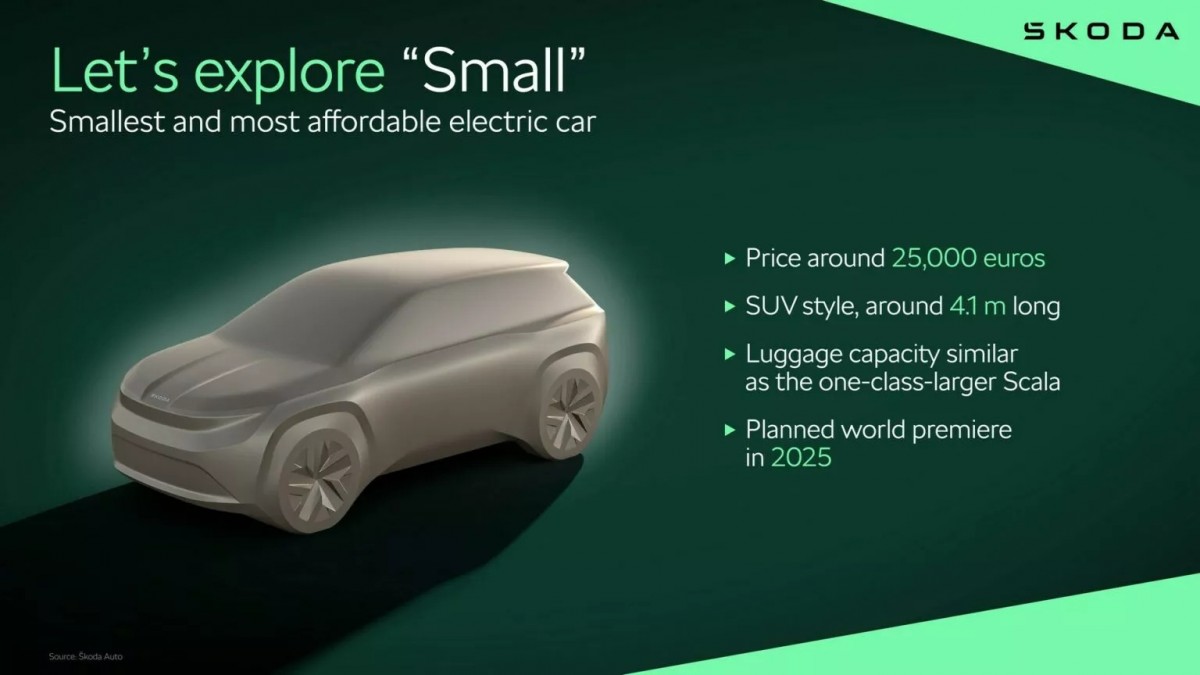 The next one up is the one Europe has been waiting for. The €25,000 small electric car that hasn't been named yet but at 4.1 meters long it will be perfect for city living. The SUV crossover will be manufactured in Spain and will be Skoda's equivalent of the recently unveiled VW ID. 2all. The third vehicle from this little trio is the Cupra UrbanRebel which will be the most attractive looking for sure.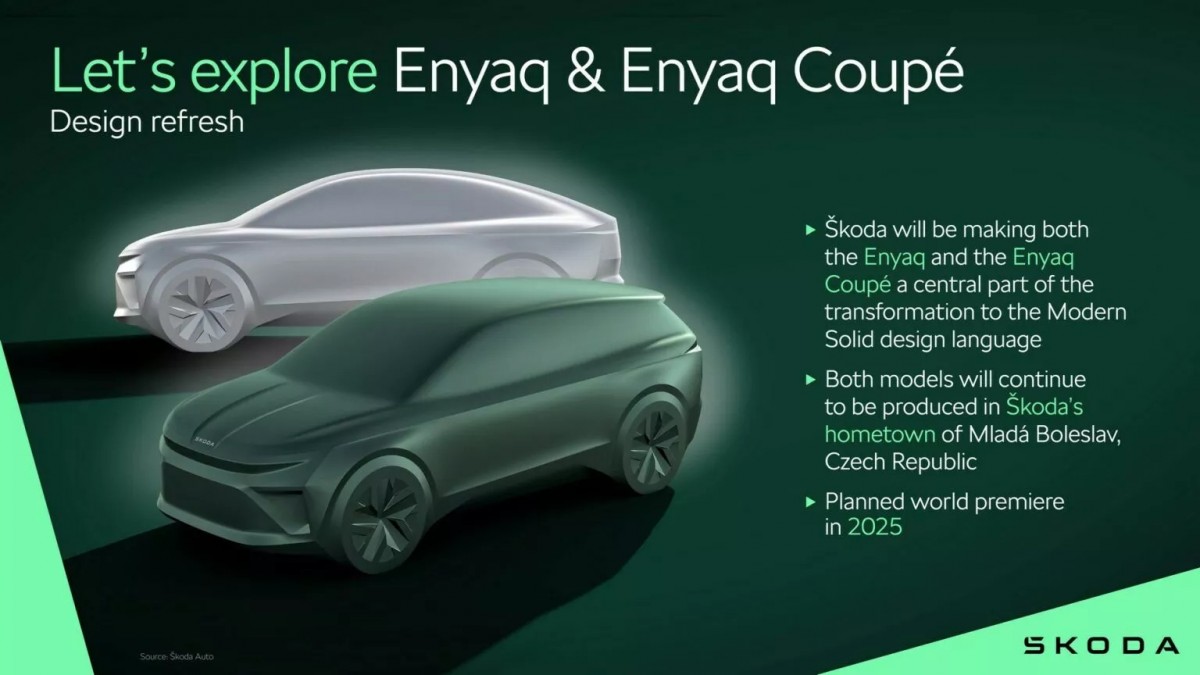 After the smallest EV launch in 2024, Skoda is planning a big refresh for the Enyaq iV and Enyaq Coupe iV. It looks like the company will drop the iV moniker and the vehicles will sport the new Modern Solid design language that the company recently introduced. Gone are the front grilles and both the cars look far more sporty. As is the case now, the cars will be manufactured in the Czech Republic and we can expect to see them on the road in 2025.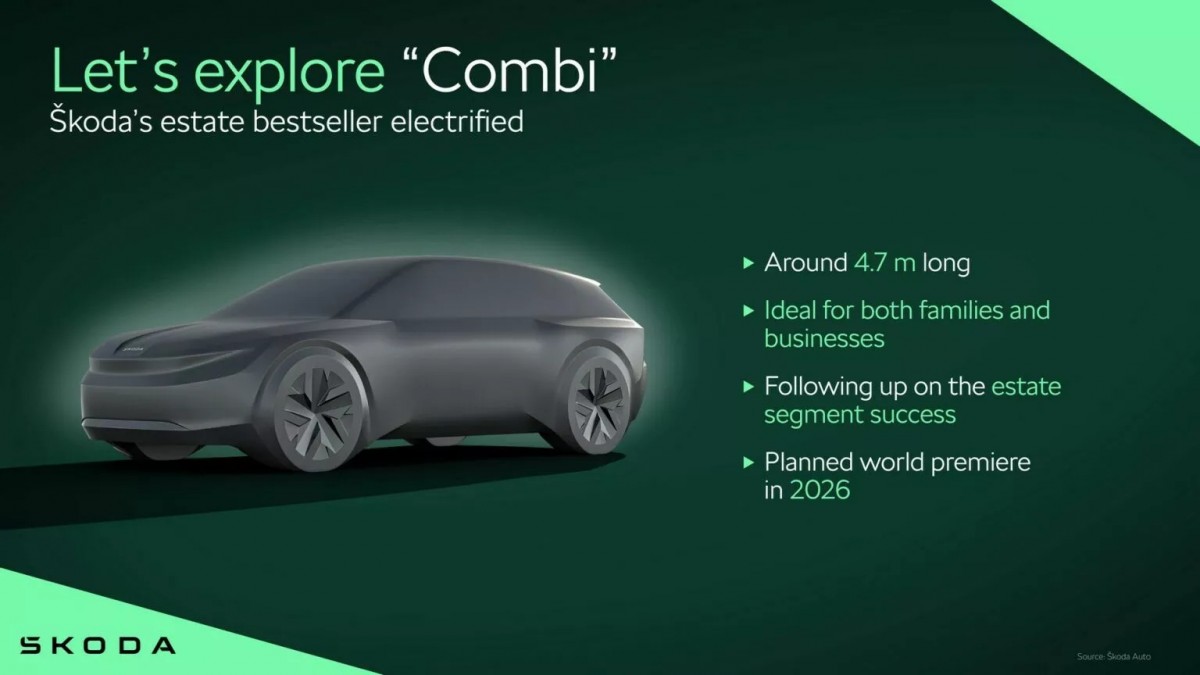 2026 is where it gets interesting. Skoda will bring the first electric wagon to the market, the company calls it the Combi and it will likely be the electric replacement of the trusty Octavia. Skoda is already targeting families and business users with this vehicle. The EV will use the new design and if the rendering is anything to go by, it will look quite attractive. We can safely say this is the future European taxi.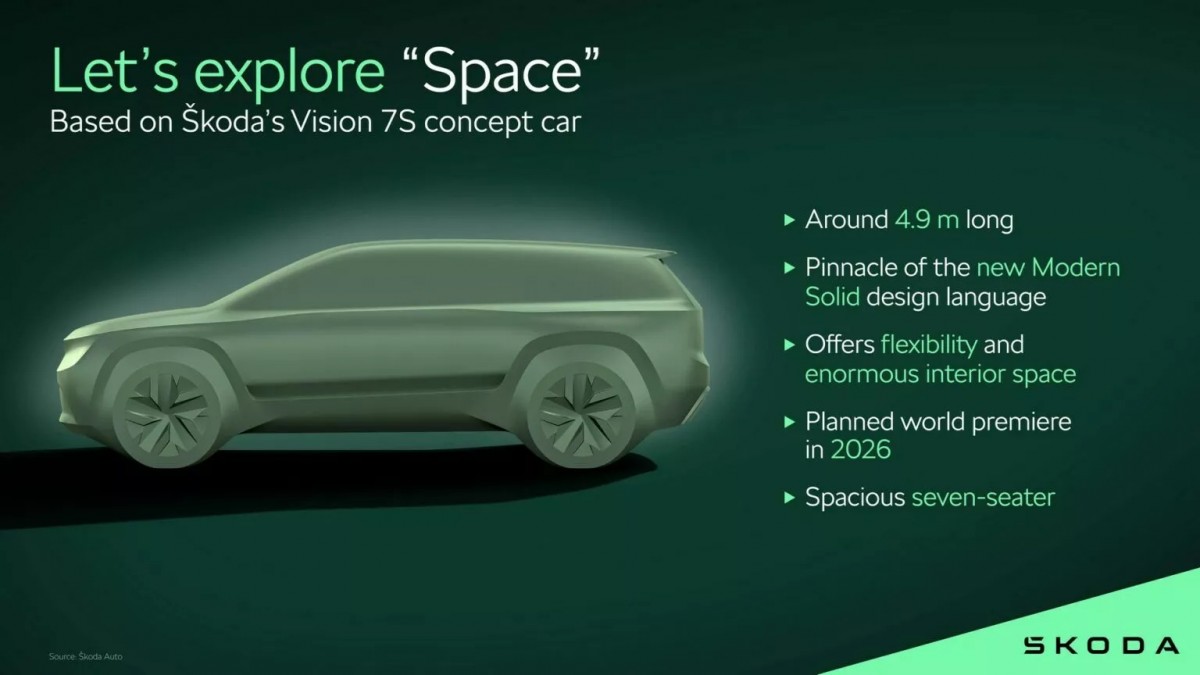 After the Combi is launched, Skoda will introduce its largest electric SUV ever. We have seen the preview of this EV when the company unveiled the Vision 7S Concept. At 4.9 meters this will be a large SUV by European standards, it will be a new flagship with a 7-seat interior arrangement.
Skoda is accelerating its transition to an electric vehicle company, it wants to invest €5.6 billion by 2027 into developing new models and new manufacturing facilities. Skoda Octavia will remain the last ICE-powered vehicle to be replaced next year with other models slowly replaced by EV equivalents.