XPeng keeps teasing its upcoming electric MPV, the X9. Judging by the first photo released by the company – the future of family travel is quite luxurious.
XPeng X9 MPV is a foray into the family vehicle segment, built on the SEPA 2.0 platform. It features rear-axle steering to retain maneuverability despite its size.
The X9's interior features starship ambient lighting, while the back row boasts a dual tabletop, a separate air conditioning control panel, a refrigerator, and a rear ceiling screen.
The XPeng X9 stands at 208.4 inches long, 78.3 inches wide, and 70.3 inches tall so it offers ample space for family and weekend gear. The 124.4 inches wheelbase further underscores its spacious interior. The X9's design clearly draws inspiration from starships, evident in its futuristic if a little controversial aesthetics. The car's 800V high-voltage SiC architecture is a first in XPeng's lineup, promising superior efficiency and faster charging.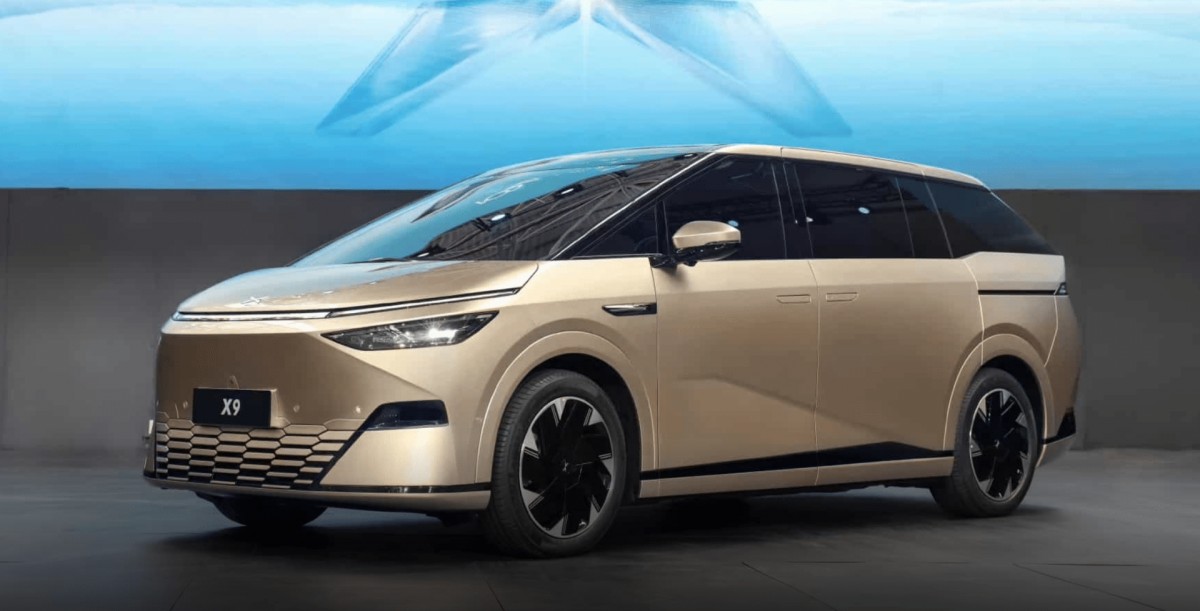 Offering six to seven seats arranged in three rows, the X9 caters to larger families or those needing extra space. The flexibility in seating arrangement also allows for various cargo and passenger configurations, making it an adaptable choice for different needs.
The X9 comes in two variants: a single-motor model with 235 kW of power, and a dual-motor all-wheel-drive version with a combined 370 kW (235 kW front, 135 kW back). The single motor variant carries either an 84.5 kWh or 101.5 kWh LFP battery pack from Eve Energy, while the all-wheel version uses a 101.5 kWh ternary lithium battery from CALB. These powertrains offer an impressive range of 379 miles, 398 miles, and 436 miles CLTC, respectively, ensuring long journeys without the anxiety of frequent charging stops.
A standout feature of the X9 is the integration of LiDAR sensors into the front bumper, enabling advanced safety and autonomous driving capabilities. The X9 will be the pioneer in utilizing XPeng's all-new and all-singing-and-dancing XOS Tianji cabin software.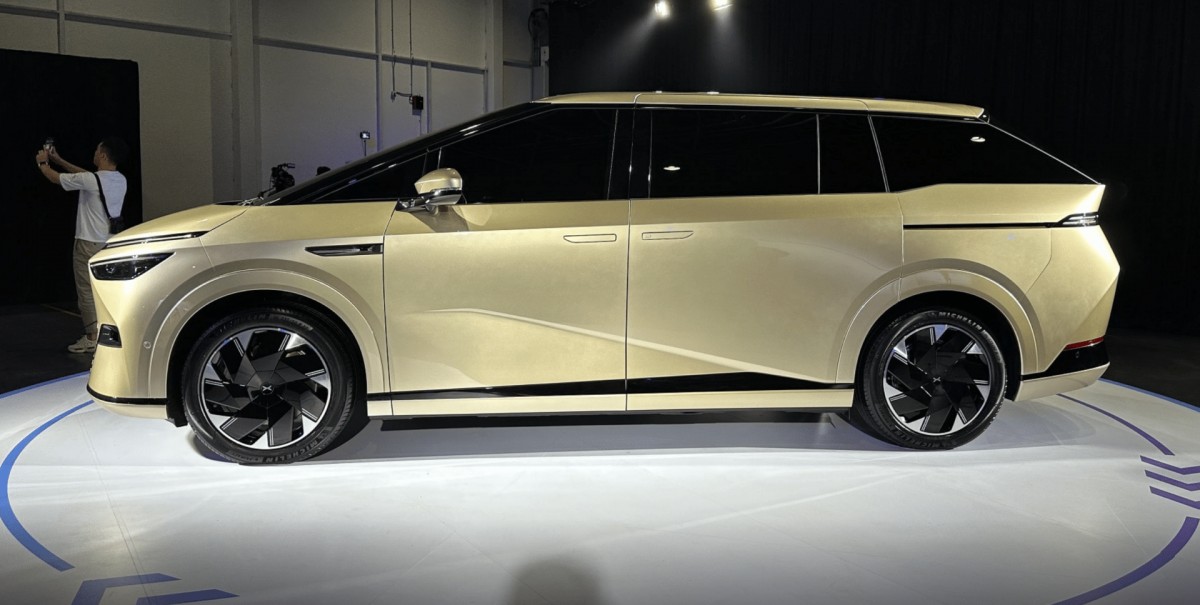 As of now, XPeng has not revealed the pricing details of the X9.
Source (Chinese)