Oh, Japan, the country of blossoming cherry trees, Hello Kitty, and those cute Kei cars zooming past whichever way you turn. Once in a while Japanese engineers and designers seem to forget about churning out reliable Toyotas, Mazdas, and Nissans by their millions, and give us automotive nuggets in the shape of Mazda RX7 or Nissan GT-R. AIM EV Sport 01 has all the makings of such a nugget.
First of all, it has been designed by Shiro Nakamura who's guilty of penning the Nissan Leaf, Murano, and Cube but who redeemed himself by giving us the mighty GT-R. With the AIM EV 01 Sport, he was given a clean sheet and just a bunch of simple directions – it has to look good, it has to be electric, and it has to be fast and fun to drive. We think he delivered on all points.
If you squint your eyes just enough, you can notice some faint Alpine influences, there is more than a hint of Spyker C8 Spyder in this design and those doors just scream Toyota Sera. Nakamura designed a car that looks fast and nimble even when it's standing still and that's a testament to a true gift.
Underneath this glorious carbon fiber body sits a dual-motor 600-hp drivetrain. The power of course goes to all 4 wheels with the battery of unspecified capacity delivering enough juice for about 300 km of fun (186 miles). The entire car weighs just 1,500 kg (3,306 lbs) and is only 4 meters long – with all the wheels pushed far out into the corners, this must be a proper handling superhero.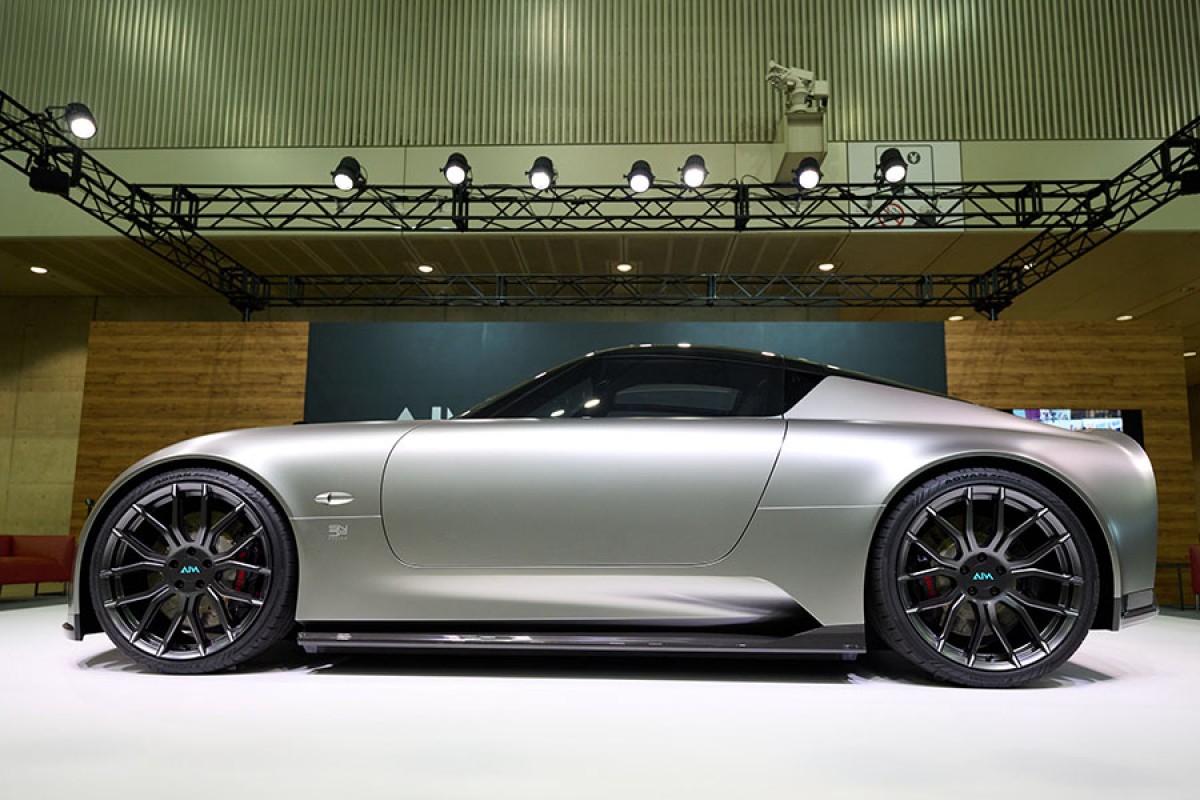 We need to stop here for a moment and consider who AIM is. It's not a vehicle manufacturer, at least not until this point. AIM is an engineering company specializing in building continuous-duty engines – imagine buses or ships. AIM built a 5.5-liter V10 engine which was used in Le Mans 24 for three consecutive years – the car was the Corvette C6.R GT1 and it was only beaten by Audi.
Vehicle production is new for AIM (Advanced Innovative Motorsports) but the company has all the engineering prowess it needs. The car will be a small-volume model of course and will very likely be priced to reflect that but it has all the hallmarks of a true gem. At 1,500 kg and 600 hp with torque over 800 Nm, it will be a genuine pocket rocket. When an electric car looks this good and performs this well – selling it is not going to be a problem.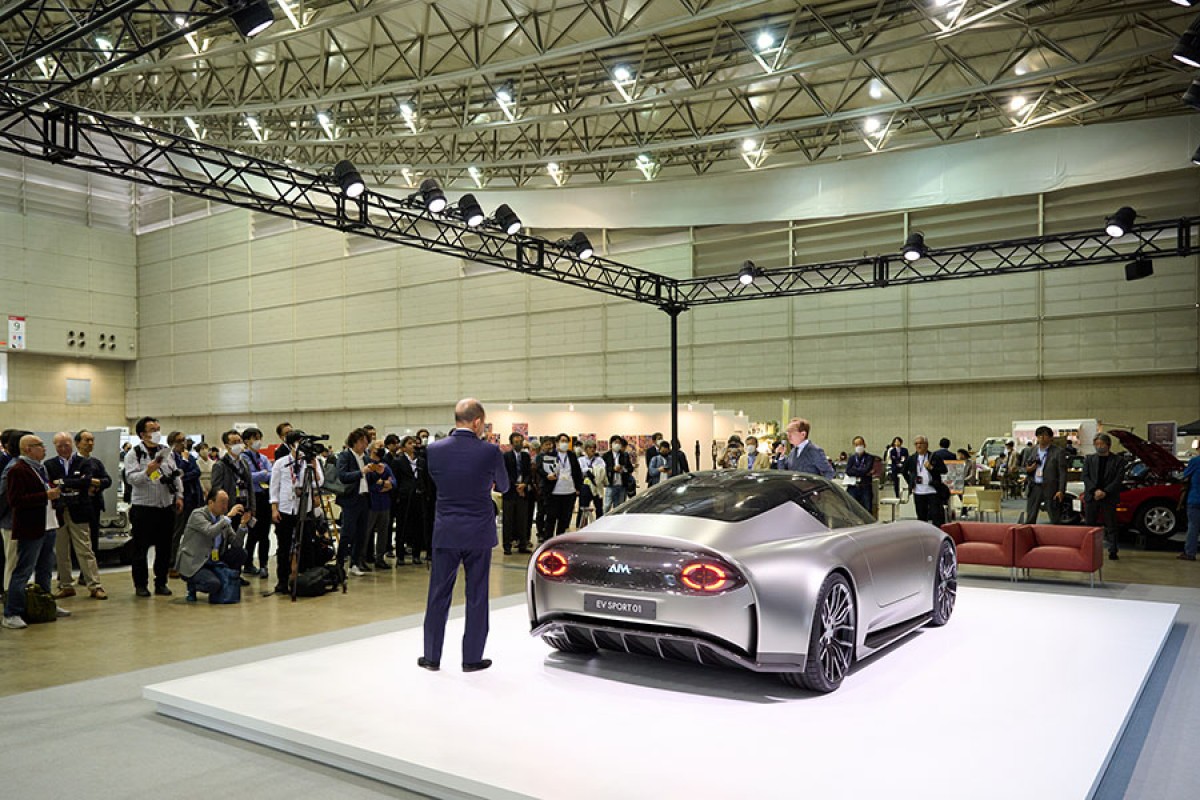 Source (Japanese)