China's bustling electric vehicle market has just been joined by another contender. On October 28, Chery New Energy, the electrified sub-brand of the reputed Chery, unveiled two versions of their two-door Little Ant mini EV, endearingly christened as the "New Edition."
£8,600 Chery Little Ant – modern, minimalistic and seriously small">
The latest addition to Chery New Energy's already diverse EV lineup that includes stars like the QQ Ice Cream and the Wujie PRO, the Little Ant New Edition, boasts a price tag that's sure to catch the eyes: RMB 77,900 to RMB 82,900, or roughly £8,600 to £9,200.
So, what sets this new variant apart? It has a vibrant seven-color palette for one. Whether you fancy a sophisticated gray or a playful pink, the Little Ant is ready to roll. And while it maintains its previous compact, rotund exterior, measuring 127.6 inches/65.7 inches/61 inches with a 84.6 inches wheelbase, it also introduces a fresh Qq logo, discarding the open grille front face of the Classic Edition for a sleeker closed design.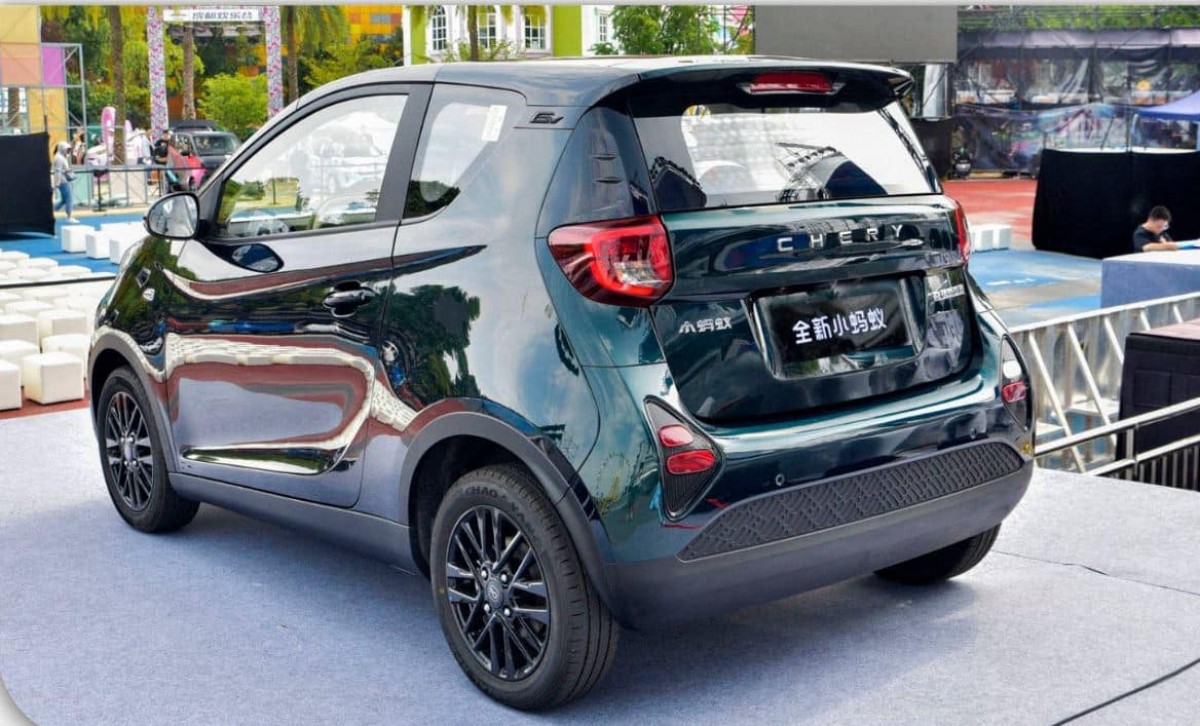 £8,600 Chery Little Ant – modern, minimalistic and seriously small">
Fans of the older version, fear not! The iconic trapezoidal grille hasn't gone anywhere, nor have the distinctive round headlights. The rear holds a few surprises, trading in the logo for Chery's English name while keeping the round taillights that many have grown fond of.
Take a side view, and you're in for a treat. The suspended roof design combined with the classy 15-inch blackened multi-spoke rims gives this mini EV a modern twist. Add to it an all-aluminum frame and we have one modern albeit tiny electric car.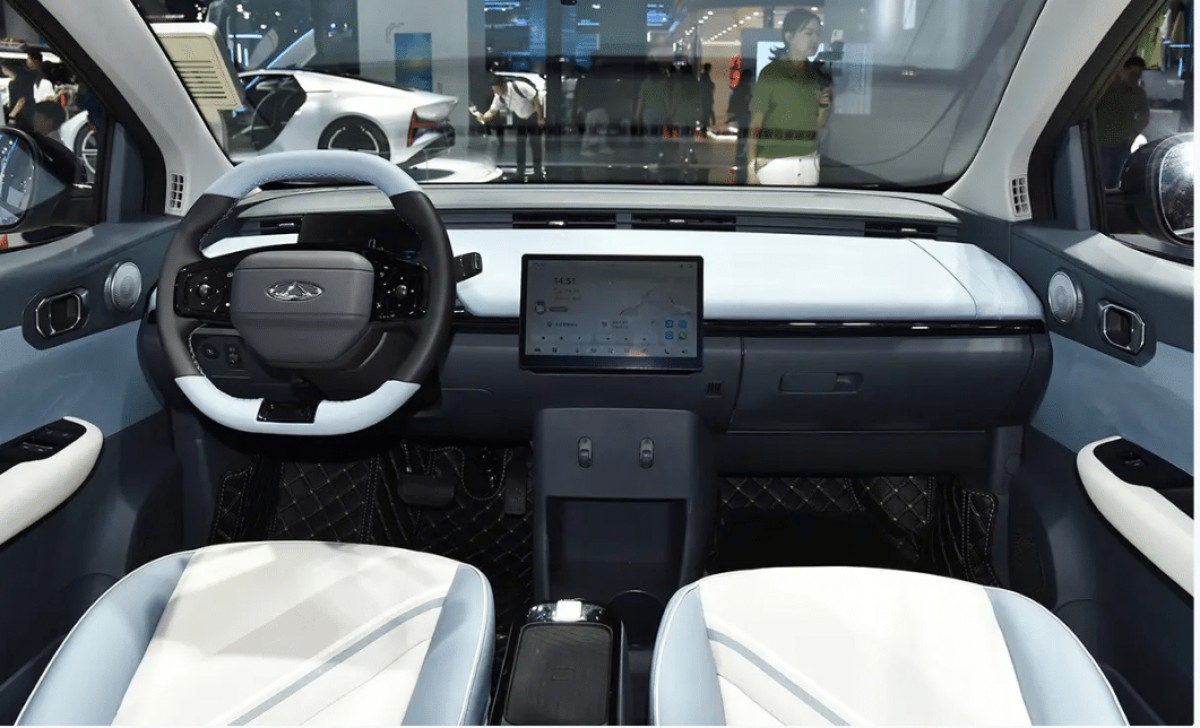 £8,600 Chery Little Ant – modern, minimalistic and seriously small">
Peek inside, and you'll be met with a minimalist wonder. The shades of white, pale blue, and black blend seamlessly with techy features such as a 10.1-inch central control screen and in-car WeChat. Oh, and for those unexpected makeup checks, a 190cm² luminous makeup mirror is at your service. Don't laugh. It's the little things, right? The fact that Chery highlighted the size of the vanity mirror in its marketing materials says it all.
There are two Little Ant New Edition power configurations with a choice of batteries. The standard version comes with a 36 kW & 70 lb-ft rear permanent magnet synchronous motor. This version has a choice of a 25.05 kWh lithium iron phosphate battery with 156 miles range, a 28.86 kWh ternary lithium battery with 187 miles range, or a slightly larger 29.23 kWh lithium iron phosphate battery pack with the same 187 miles range. The high-end version on the other hand comes with a 56 kW & 111 lb-ft rear permanent magnet synchronous motor coupled with the largest 40.3 kWh ternary lithium battery pack, offering a juicy 254 miles range.
The Little Ant won't be breaking any speed records anytime soon – it promises a top speed of 62 mph. For those seeking a personalized driving experience, choose from four driving modes, including Eco and Sport. Although DC fast charging is supported, it juices up the battery to 80% in 40 minutes, which considering the minute size of all battery packs, isn't really that impressive.
What is impressive is the price. There's no denying this is a simple, 4-people-at-best EV designed to live out its life on busy city streets – and as such it is perfect. It's cheap to buy, it's a doodle to drive and even if its range is exaggerated (CLTC standards after all) – it's an excellent option for city dwellers. Shame it'll most likely remain confined to China.