Desten Inc., a pioneer in cutting-edge lithium-ion battery technology, has introduced a groundbreaking Lithium Iron Phosphate (LFP) cell that promises to revolutionize the electric vehicle and energy storage industries. This innovative battery technology offers an astonishing 20% to 80% charge in just six minutes, addressing a significant challenge in EV adoption and enhancing the efficiency of energy storage systems.
The new LFP cell from Desten is a game-changer for the electric vehicle market. With its ultra-fast charging capabilities, it significantly reduces downtime for EVs, making them more practical for daily use. This breakthrough technology also has far-reaching implications for energy storage systems, providing quick, safe, and cost-effective solutions.
One of the standout features of the LFP cell is its exceptional safety profile. Its chemistry, based on Lithium Iron Phosphate, ensures unparalleled chemical and temperature stability. This characteristic is particularly vital in addressing concerns over battery-related hazards, providing peace of mind to consumers and industry experts alike.
Desten's latest innovation has the potential to reshape how electric vehicles operate and how energy grids function. Rapid charging times, coupled with enhanced safety, open up new possibilities for EV adoption and energy storage integration. This advancement aligns with the global push towards sustainability and efficient energy usage.
Desten is strategically partnering with companies across North America, Europe, and Asia to integrate this cutting-edge technology into new EV and Battery Energy Storage System (BESS) platforms. These partnerships aim to facilitate the seamless adoption of ultra-fast charging LFP cells, paving the way for a greener and more efficient future.
Bader Al-Rezaihan, the CEO of Desten, emphasizes the groundbreaking potential of this technology to overcome existing barriers to EV adoption and energy storage. By offering ultra-fast charging, enhanced safety, and cost efficiency, Desten's latest LFP cell sets a new industry standard.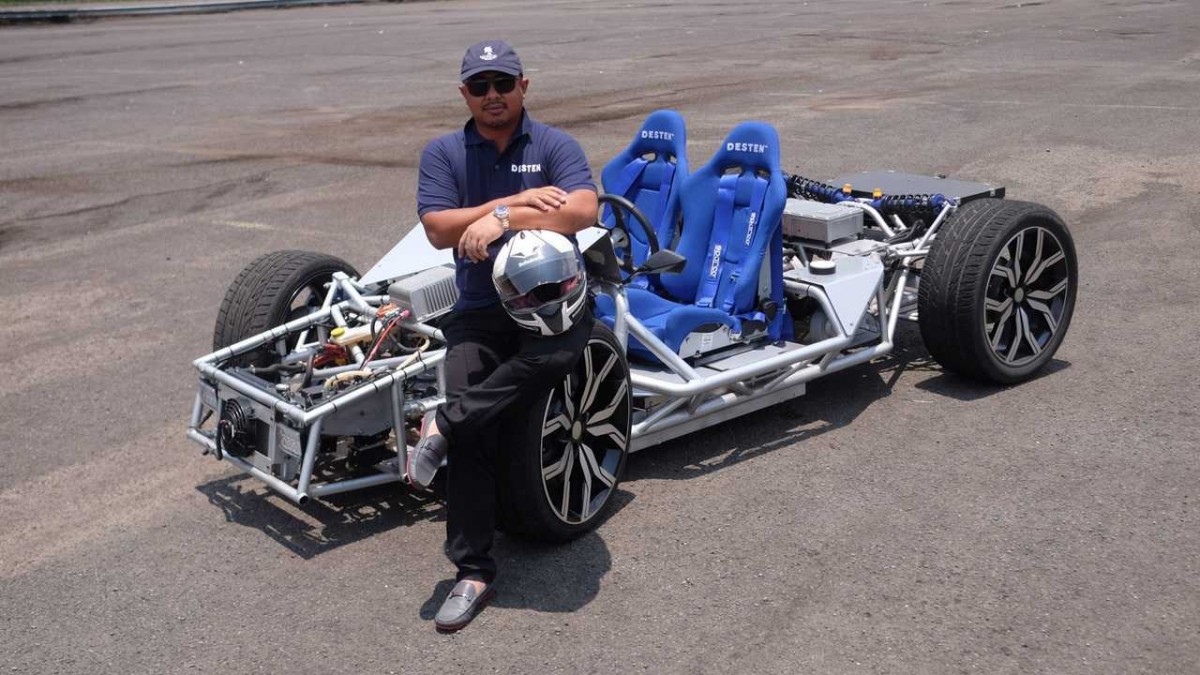 One interesting fact about the Lithium Iron Phosphate (LFP) cell is that it is known for its longevity, making it an ideal choice for applications requiring a reliable and long-lasting power source. The other, equally important, is its significantly lower manufacturing cost.
Desten's breakthrough in ultra-fast charging technology is a significant leap forward for the electric vehicle and energy storage sectors. With safety, speed, and efficiency at its core, this innovation promises to accelerate the shift toward a more sustainable and electric future.
Of course, Desten isn't the only company vying for the world's attention when it comes to battery technology. StoreDot already has a well-advanced OEM testing program with the first encouraging results. CATL and its Qilin battery delivers range and fast charging, Toyota is promising record-breaking solid-state batteries on a budget and VW isn't far behind. Every EV manufacturer has been investing heavily in battery tech and the apparent deluge of new solutions is simply the result of years of research and development.