Renault has partnered with the world-famous Roland Garros tennis tournament to promote its electric vehicle lineup. This isn't a static display though, the company is bringing 185 vehicles to transport players and officials between the venues. The public will get a chance to inspect closely the new models, as well as some classic ones, retrofitted for the EV era.
Starting with the all-new and yet-to-be-released Renault 5. This time, the arguably best-looking electric hatchback is presented in metallic satin white finish, and boy, does it look good. Satin black roof and giant alloy wheels complete the striking look, St. Andrew's cross pattern decorates the side vents together with a discreet Roland Garros plaque. If the Renault 5 could play tennis, it would win just on its looks.
The second vehicle is the 4EVER Trophy which Renault already presented last year. This revival of the classic Renault 4 has a desert and extreme off-roading in mind, and this time the prototype comes in green rather than silver. The truth is, whichever color it comes in, it looks ready to take on any challenge.
Renault is bringing to Roland Garros a fleet of 20 brand-new Espace, we haven't talked about this vehicle because it is still available only as a hybrid. The classic Espace we think of is long gone, it has morphed into a 7-seat SUV based on Nissan Qashqai. There are other hybrid vehicles in the Roland Garros fleet ,but our attention is drawn to classic Twingos.
There will be 3 classic Twingos on display, all three have been retrofitted with electric powertrains by R-Fit. The company offers this service for the classic Renault 4, Renault 5 ,and of course, Twingo. The three examples on display took their inspiration from history and have fitting names: Twingo Gangsta Crew, Twingo Top Model, and Twingo Y2K.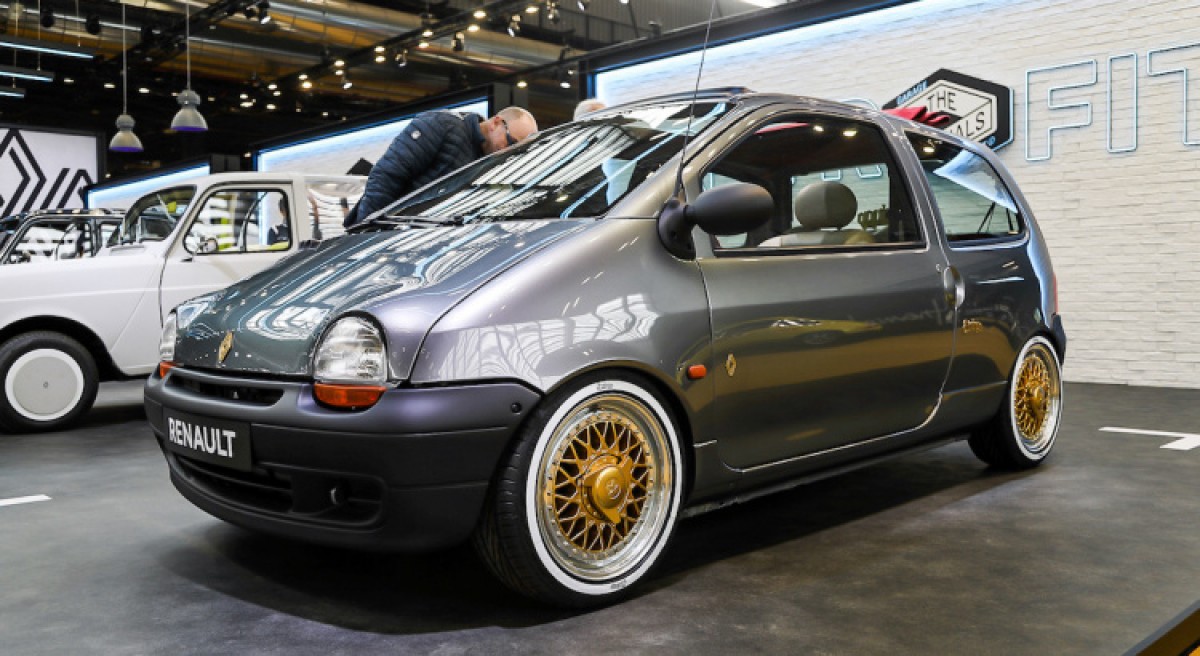 Renault didn't share any photos of the Twingos, but we have managed to find some of the Gangsta Crew model from a previous auto show. This little unit has spent its youth watching West Coast Customs and wants to be a lowrider. The choice of white and pink interior colors is bold if not questionable, but after all – this is Twingo, and no Twingo should be taken seriously.