When one thinks of Ferrari, one imagines the roar of a 12-cylinder engine, not the quiet hum of an electric motor. However, change is inevitable, and even this iconic supercar manufacturer isn't denying it.
Benedetto Vigna, Ferrari NV's CEO, recently took an early prototype of Ferrari's debut electric model for a test drive. While Vigna remained coy in the interview with Bloomberg about the specifics of his experience, he teased, "I like it a lot, and I'm happy because you cannot see what I'm seeing in my memory."
Ferrari, globally revered for its exquisite 12-cylinder engines, has high stakes with its electric venture. Vigna, who came aboard from chipmaker STMicroelectronics just a short two years ago, emphasized there's no hesitation within Ferrari to evolve. Instead, he describes a vibe of "strong enthusiasm" and "ingenuity" across the brand's research, development, and production sectors.
Intriguingly, while this will be Ferrari's first fully electric model, they aren't new to the game of electrification. As of the second quarter, hybrids comprised a noteworthy 43% of Ferrari's deliveries. Astonishingly, this pace indicates that their own prediction from the previous year might have been too conservative: Ferrari had anticipated hybrids would make up about 55% of its sales by 2026. Sometimes, even legends can underestimate the speed of progress.
While brands like Ferrari and Lamborghini have been somewhat shielded from stringent emission regulations, thanks to their smaller production volumes and the European Union's lenient policies on e-fuels, they are feeling the weight of consumer demand. Affluent consumers are expressing an increased interest in reducing their carbon footprint without compromising on the luxury and performance they associate with supercars. Even Lamborghini is taking notes, unveiling a four-seat concept called Lanzador set for 2028.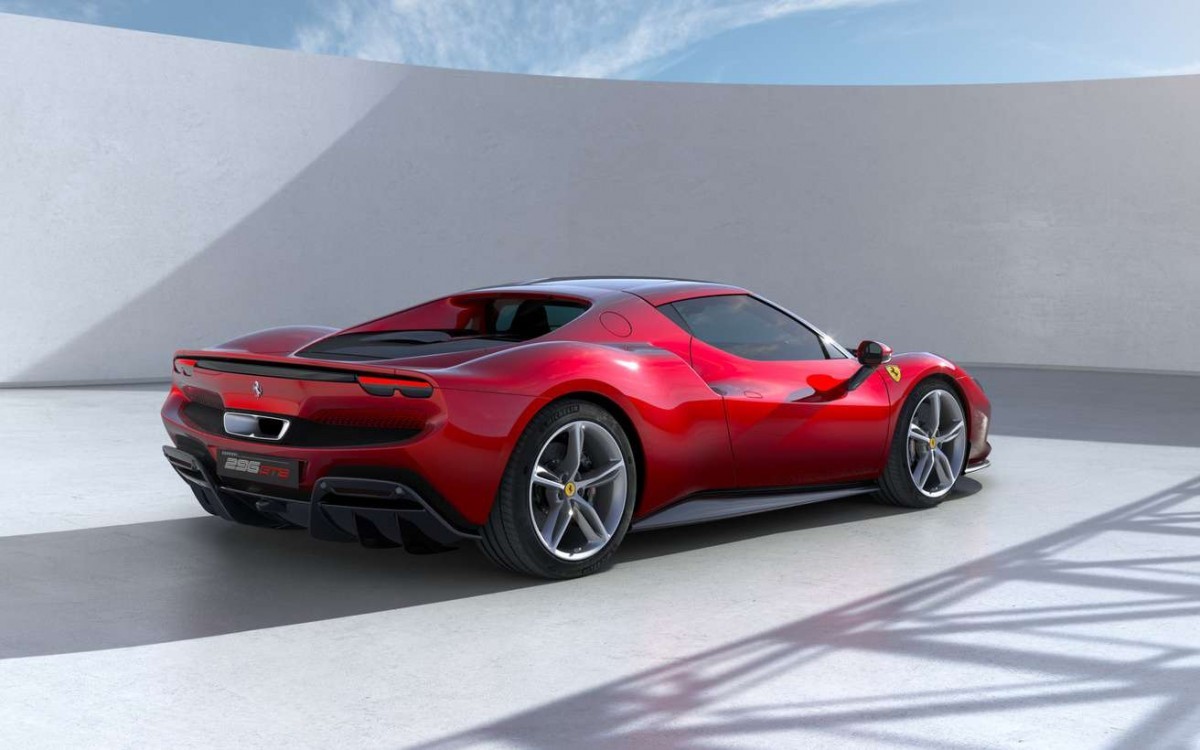 Ferrari's electric aspirations don't end with its first EV, obviously. Behind closed doors, the company has chosen a battery cell supplier, which Vigna, true to his secretive style, chose not to disclose. He cited competence and innovation as the primary criteria for the partnership.
Diving deeper into Ferrari's in-house plans for its electric model, Vigna highlighted battery packs, electric motors, electronics, and assembly. The upcoming EV is undergoing a meticulous development process. Starting with test mules, it will then progress to refined prototypes, culminating in the grand reveal scheduled for late 2025.
To house its electric vision, Ferrari is constructing a cutting-edge factory in Maranello, northern Italy. Expected to be operational by June 2024, this facility will be the birthplace of both hybrid and electric Ferraris.