BMW managed to keep the all-new all-electric i5 a secret for much longer than it usually takes. We are a week away from the official global debut of the executive BMW sedan and wagon, and only just now the first official images have been leaked. This was a good effort on BMW's behalf, but not good enough for the internet.
We can all relax now – the i5 keeps a rather restrained design, and the kidney-shaped grille comes in a normal size. The i5, just like the upcoming electric 3-series, is a high-volume seller, and the company decided to play a safe game and not risk any controversy. The beaver face of the i7 and iX is nowhere to be seen – what we have here is a classy-looking 4-door sedan.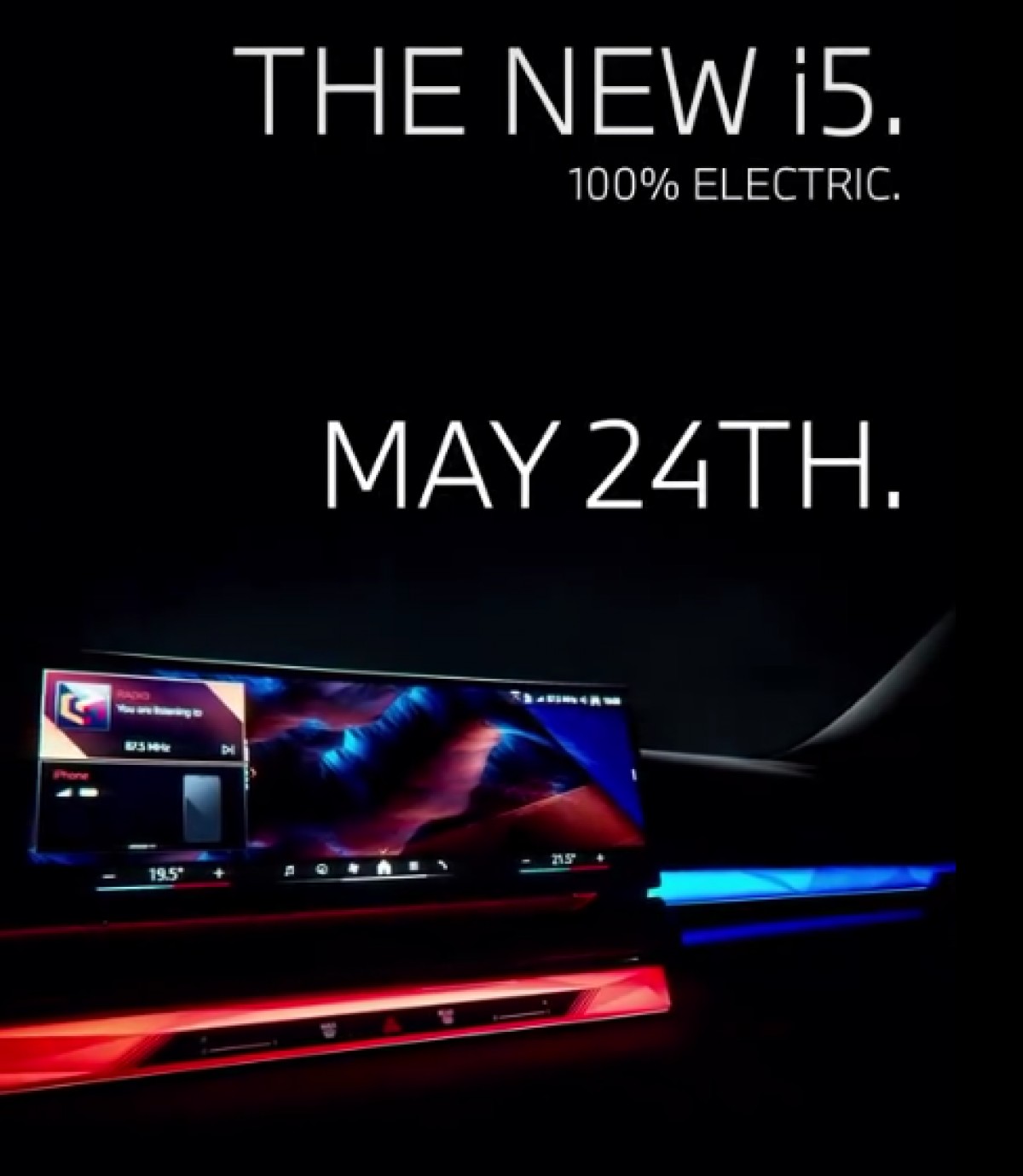 Narrow grille and pointy headlights create the classic BMW front, the double-lens headlight assembly is here to make sure nobody can ever mistake this car for anything else but a BMW. An aggressive front bumper makes the car look dynamic, large wheels fill the arches with hardly any gap, which makes the whole car look very sporty. Flush door handles complete the look.
Thanks to some previous spy photos, we can have a sneaky peek at the rear as well, although the photo isn't of the best quality. We can see the new streamlined tail lights coming much closer together than they did on the previous model, the rear is much more rounded off as well making the new i5 and its combustion brethren look much more aerodynamically friendly.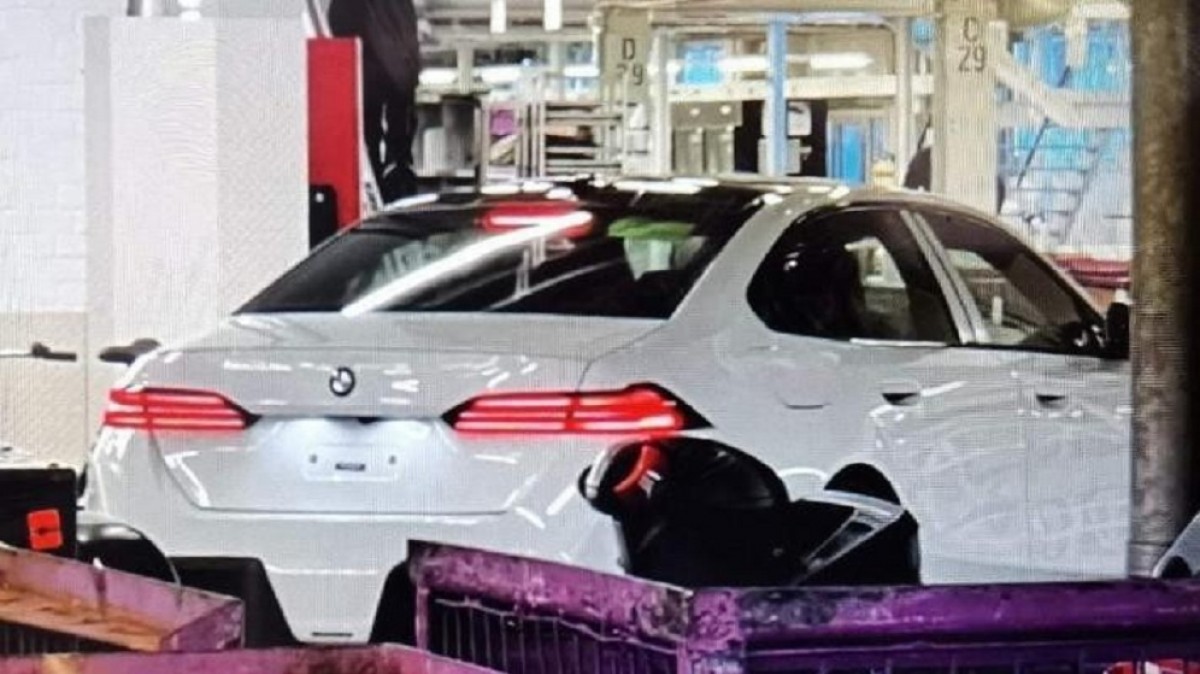 Two versions of the i5 will go on sale first – eDrive 40 will be the entry trim with tried and tested powertrain from the i4. It will have the same electric motor powering rear wheels with 240 kW output and 430 Nm of torque. Judging by BMW's range estimate for the i5 eDrive 40 of up to 582 km (362 miles) we can safely say that it will use the same 80.7 kWh battery pack from i4.
The top-of-the-range i5 will be the M60 xDrive – at least until the M division releases its own take on the electric executive sedan. Until then, we'll have to put up with around 600 hp and over 1,000 Nm of torque, which will make the i5 a fastest electric BMW ever. And yes, a wagon version is coming as well, traditionally called Touring – but for this one we'll have to wait until next year.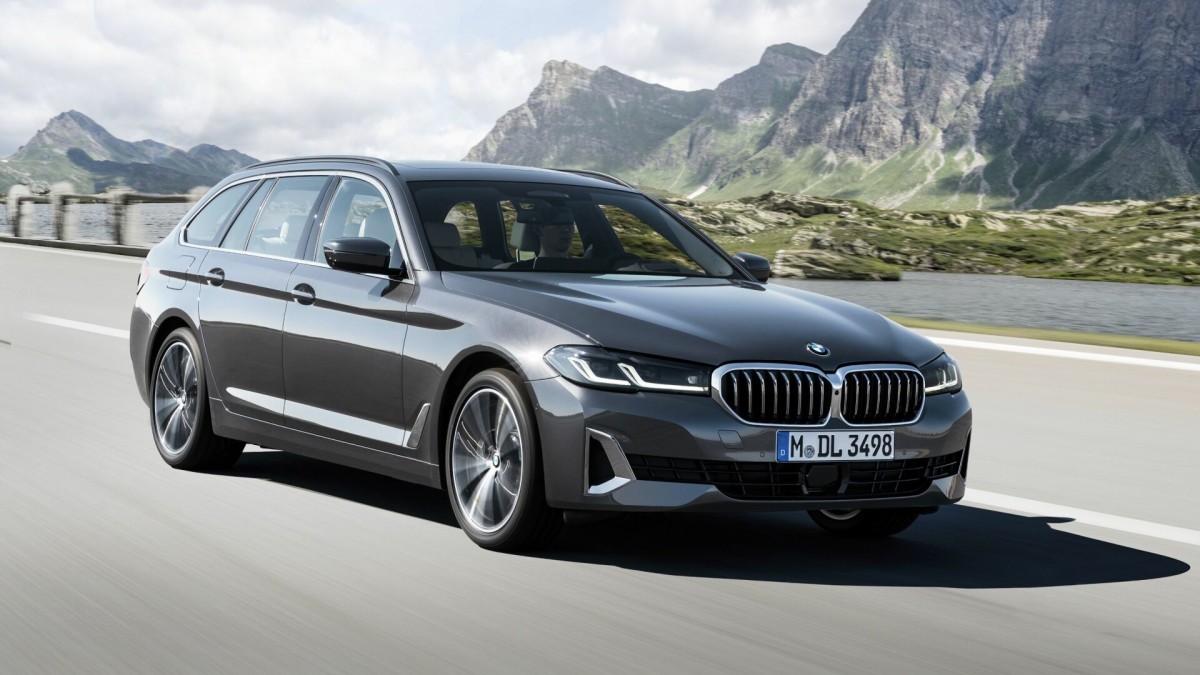 The current 5-series Touring is a handsome load-lugger