Nio unveiled its final official ad for the Nio ES6 while the first units of the car arrived at Nio stores across China. The company is preparing for the official launch on May 24, with the deliveries starting the following day. This is an unprecedented push from Nio, and the company is making a lot of effort to ensure the waiting times for the ES6 are as short as possible.
The new ad is the fourth in a series of short videos following the same theme "Life Is On" and there's nothing unusual about a car company making an advert about its vehicle. The intensity of the marketing though, that's new for Nio. Previously the company was restrained in its advertising, trying to copy Tesla and hoping its customers would do the marketing. Clearly, this wasn't enough, and the launch of ES6 is accompanied by a huge marketing campaign. Funny enough – Tesla is looking to start marketing campaigns as well.
Nio is rallying supporters from every corner of China; earlier last week it invited press and social media influencers to Beijing for test drives. The company is splashing out on advertising campaigns on every popular social media channel in China, making sure that all the people talk about for the next few weeks is Nio ES6.
The second generation ES6 is based on the new NT2 platform, the previous version was introduced back in 2018 and sold over 130,000 units in that time. That's a whopping 40% of Nio's entire sales making the ES6 hugely important for the company.
Deliveries of Nio ES6 are already underway
There is only one powertrain option available for the new ES6 – the AWD dual-motor 360 kW (482 hp) with 700 Nm of torque. Customers have the option though, when it comes to the size of the battery – to start off, the 75 kWh and 100 kWh battery packs are available. The 150 kWh semi-solid battery will become available in the second half of this year.
Nio hasn't confirmed the pricing yet, but the expected starting price will be around RMB 380,000, which is just over $54,000 at current exchange rates. That makes the ES6 Nio's second cheapest electric car after the ET5 – the electric sedan starts at RMB 328,000 ($46,700).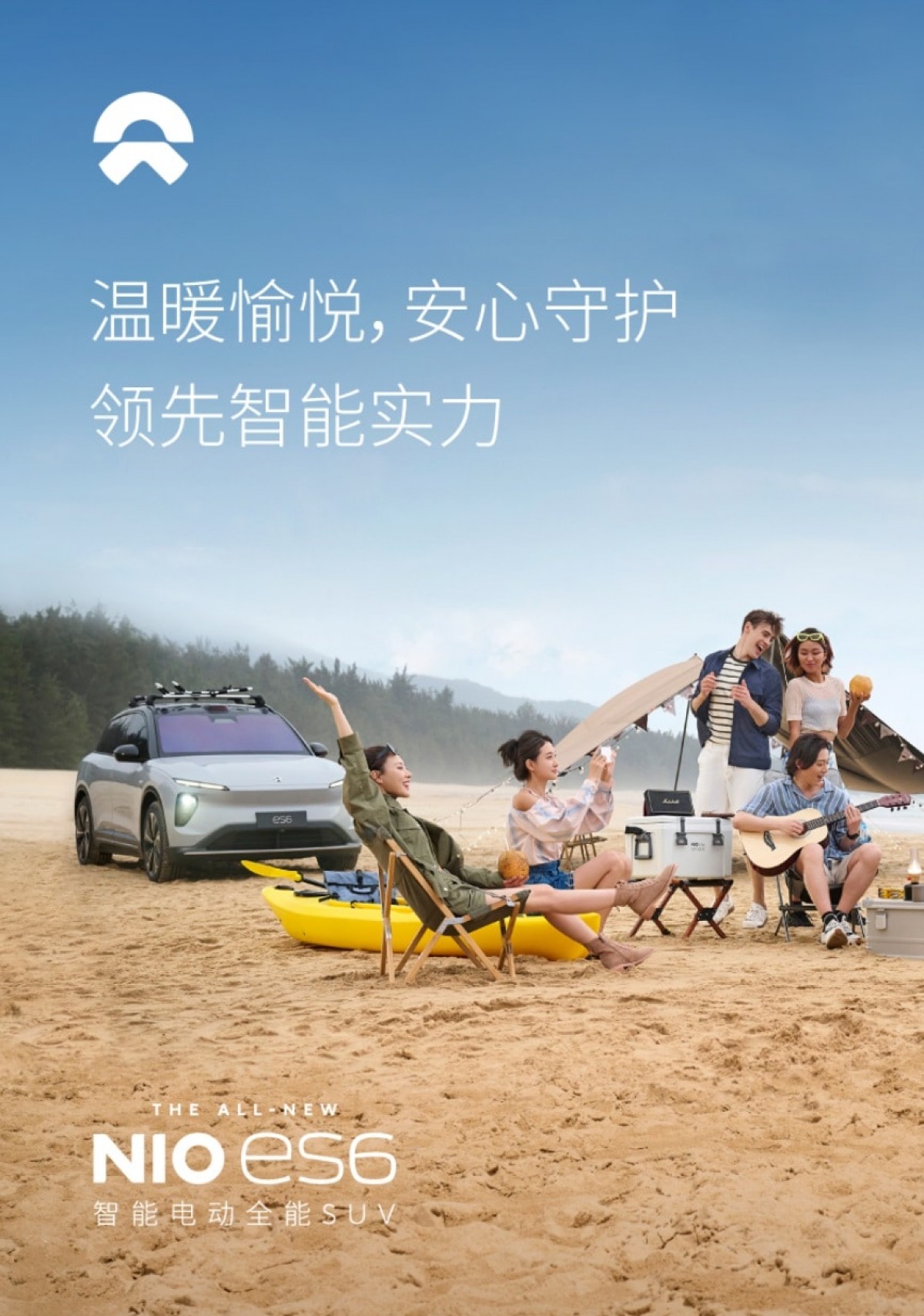 Nio is going through a difficult patch at the moment, the sales in April were up by over 31% compared to April last year, but they were down when compared to March this year – nearly 36% month-on-month is a big number. This is partially because the company was retooling its JAC-operated factory for the NT2 platform vehicles. With all the work now completed, the company executives hope the sales will pick up, after all, Nio wants to sell 250,000 electric vehicles this year, which is over twice the number it sold last year.