A new navigation era is dawning, one where electric vehicle (EV) owners won't find themselves in a sweat, fearing their car might give up the ghost in the middle of a highway, bereft of charging points. The iconic Ford F-150 Lightning, a veritable titan of trucks, will soon marry its prowess with Apple Maps EV routing. That's right, Apple's fancy EV routing is finally gracing the F-150 Lightning.
Back in 2020, during the WWDC, Apple unveiled a feature that felt like it leaped right out of a sci-fi flick. Apple Maps EV routing made its grand entry, promising EV drivers navigation that's cleverer than your above-average sixth grader. The Ford Mustang Mach-E was the first vehicle to have this privilege in March 2022, followed by the ritzy Porsche Taycan. Feeling a tad left out, the Ford F-150 Lightning now joins the ranks, set to integrate this feature in Q4 of this year.
A fresh bulletin from Ford, delivered to dealers just a week ago, cheerily announced that "all Ford Lightning owners" will soon be navigating their journeys with the smarts of Apple Maps EV routing. If you're rolling in a 2022 or 2023 model year F-150 Lightning, expect a software update gift-wrapped with this feature.
Let's break down all the fuss, minus the jargon and nerdy bits. Once your iPhone sidles up to CarPlay, Apple Maps won't just show you the quickest route to Grandma's house. It'll keep an eye on your truck's charge, telling you if you need to charge en route, it'll find a most suitable charger and one that's free and it'll tell you how long that pit stop might be. On top of that, it will work out how much juice you'll have left when you reach your final stop.
The system is so attentive that it considers the charging speed, available chargers, elevation levels, and even how heavy your foot is on the gas (or, in this case, electrons). Based on all this, Apple Maps will suggest where and when to charge.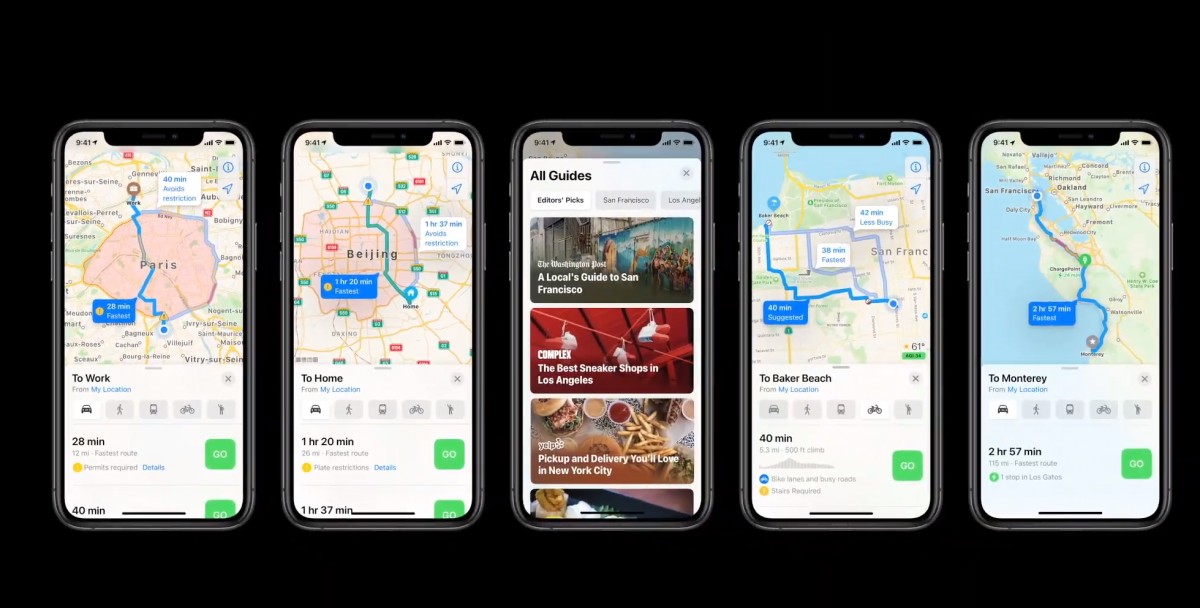 Push your luck too far by driving with a dwindling charge? Don't worry; Apple Maps won't just scold you. It'll promptly reroute you to the closest charging haven. And for those who love making multiple stops (looking at you, mall hoppers), the multi-stop navigation feature, introduced in iOS 16, will come in handy.
This year, with iOS 17, Apple Maps plans to keep EV drivers even more in the loop. Imagine pulling up to a charging station, already knowing how many stalls are free and occupied. Yep, Apple Maps will feed you real-time EV charging availability data.
While there are few solutions out there that help EV drivers navigate the public charger jungle, and it's no longer anything special for a satnav to find a DC charger along the set route, the issue always has been the connection to the EV itself – being able to read to battery status, and an entire host of vehicle-related info means a world of difference. While many of us rely on vehicle-based solutions, those do not always play nicely with our phones. The never-ending dream of a coherent environment where everything works as one is still out of reach but Apple is on the right track.