After a recent – and slightly confusing – tease, GAC Aion has officially unveiled the Hyper HT. And yes – it does come with a set of gullwing doors, but the story is not that straightforward. The Hyper HT is a mid-size fastback SUV and is quite an interesting addition to the growing list of electric cars.
Starting at an attractive price of RMB 213,900 (approximately £23,900), the Hyper HT is the latest offering from the Hyper sub-division of GAC Aion. Following the Hyper GT sedan and the Hyper SSR supercar, the HT is the brand's third model in what is a quickly expanding lineup.
The Hyper HT stands out with its gull-wing doors in two of its six trim levels, adding a touch of sophistication and uniqueness. Unlike the doors on the Tesla Model X, the ones found on Hyper HT are single-hinged – a bit simpler but still impressive.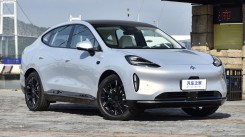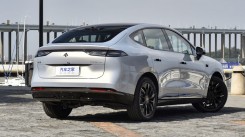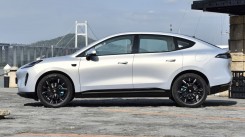 Aion Hyper HT with standard doors
The Hyper HT comes in rear-wheel drive (RWD) only and offers four powertrain options:
245 hp,

262 lb-ft

torque, achieving 0-

62 mph

in 6.8 seconds, powered by a 70-kWh LFP battery, offering a

342 miles

range.

245 hp,

262 lb-ft

torque, 72.7-kWh LFP battery, extending the range to

373 miles

.

340 hp,

317 lb-ft

torque, capable of 0-

62 mph

in 5.8 seconds, equipped with an 80-kWh NMC battery for a

416 miles

range.

340 hp and

317 lb-ft

torque, but a 0-

62 mph

sprint in 6.2 seconds and a 93-kWh NMC battery, delivering an impressive

478 miles

range.
One of the innovative features of the Hyper HT is the battery swap technology available in the 70-kWh version, while the 80-kWh and 93-kWh versions rely on fast charging. This flexibility in charging options demonstrates GAC Aion's commitment to addressing consumer concerns around EV charging infrastructure and range anxiety.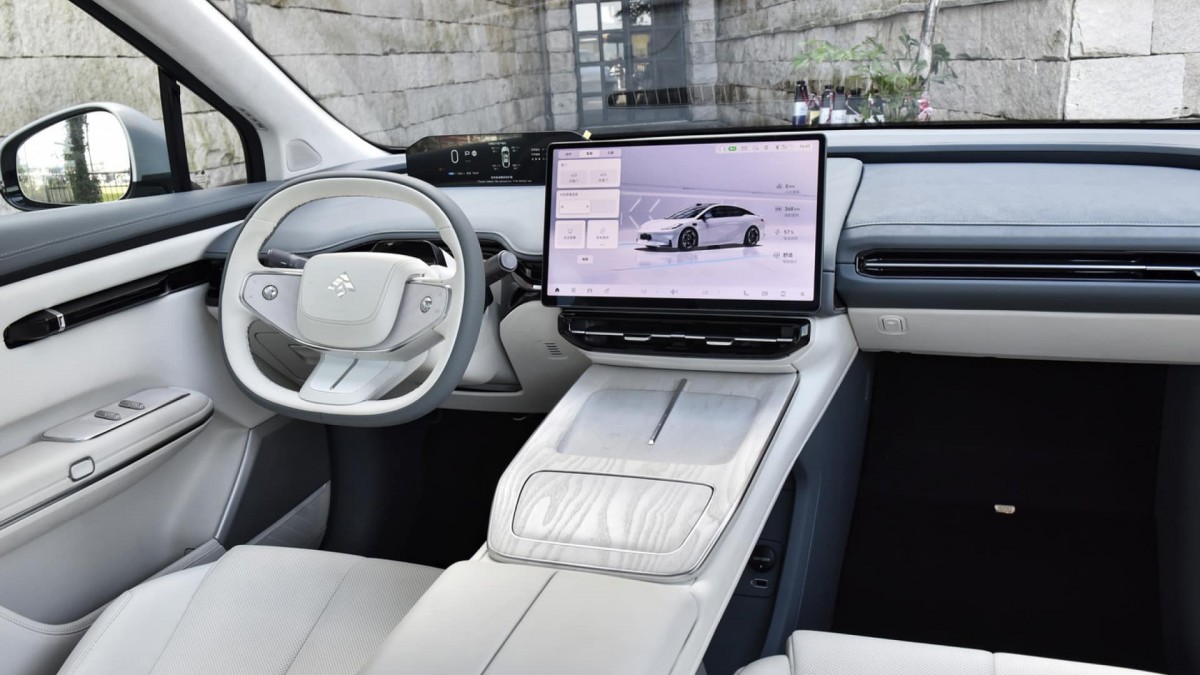 The interior of the Hyper HT features an oval-shaped three-spoke steering wheel, a thin LCD instrument panel, and a 14.6-inch floating screen powered by GAC's ADiGO 5.0 operating system. The cabin also boasts two 50W wireless charging pads, a hidden compartment, and an astonishing 22 Dolby Atmos speakers as standard. Additionally, the optional 'Luxury' package includes Nappa leather, a 10-point massage function for the front seats, and heated rear seats, enhancing the comfort and luxury experience.
In terms of dimensions, the Hyper HT measures 194.3 inches in length, 75.6 inches in width, and 66.9 inches in height, with a wheelbase of 115.6 inches.
The Hyper HT's competitors in the Chinese market include the Tesla Model Y, IM LS6, and Xpeng G6, among others. However, with its unique design elements, variety of powertrain options, and luxurious interior features, the Hyper HT is well-positioned to carve out its own niche in one of the most crowded EV markets in the world.