Lucid Motors, an electric vehicle manufacturer based in California, is apparently itching to get into the ring with Tesla's updated Model 3. CEO Peter Rawlinson has recently hinted at the company's aspiration to roll out a cheaper car.
The Air luxury sedan, which is currently the flagship of Lucid Motors, starts at £62,700 for the Pure variant and rockets all the way up to £201,700 for the Air Sapphire edition. Rawlinson explained in an interview that launching the brand with a high-end product was all about catching investors' attention, but now it's ready to cover lower segments of the market.
Top-of-the-range Luicid Air Sapphire
In June 2023, Lucid Motors announced a £2 billion fundraising with the lion's share coming from Saudi Arabia's Public Investment Fund, which now owns 60% of Lucid Motors' shares. With such backing, Rawlinson's is confident the company can develop a car with broad appeal and then manufacture enough units for it all to be worth it. The estimated price of the model is £40,000.
Before donning the Lucid Motors badge, Rawlinson was part of the Tesla ensemble. He had a significant hand in designing the North American Charging Standard (NACS) plug. Given his past associations, it's peculiar, almost ironic, that Lucid Motors hasn't hopped on the Tesla charging bandwagon. While several automobile bigwigs have followed Ford's suit in adopting the NACS from 2024, Lucid is yet to bite that apple. But, ever the diplomat, Rawlinson claims to be "open-minded" and weighing all options.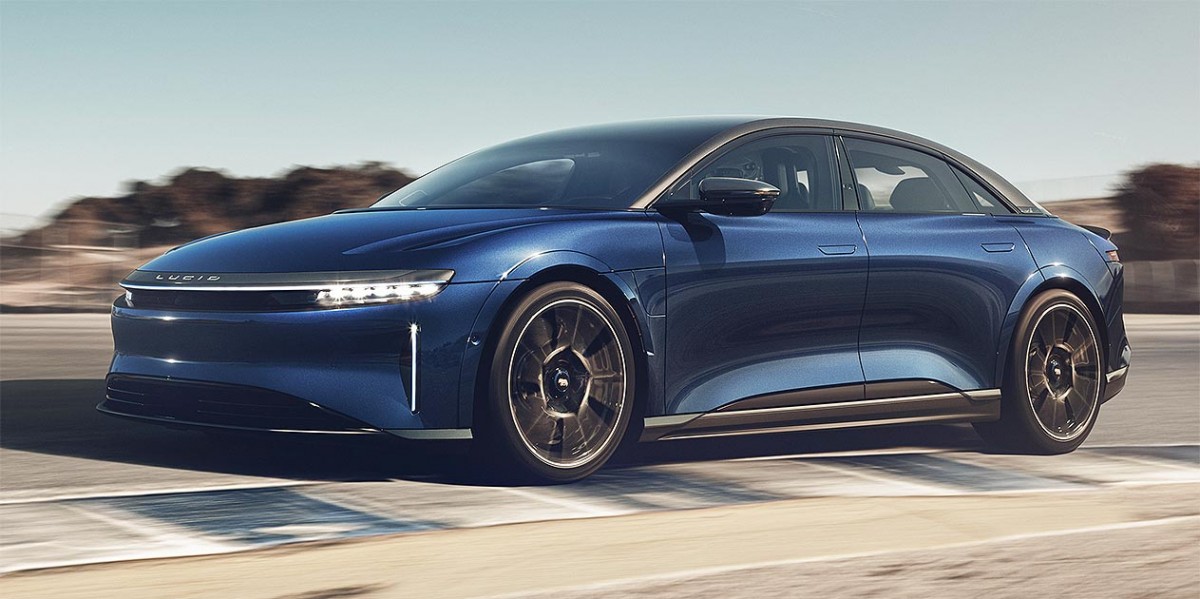 Concerning charging and EV user habits, Rawlinson opined that the average EV user doesn't cover more than 500 miles in a single day. He emphasized the demand for a more extensive Level 2 charging infrastructure, especially in areas like apartment complexes and street parking. The CEO also touched upon the environmental implications, pointing out that DC fast charging might not be the greenest choice for the planet, the grid, or even the car's battery, hence favoring overnight charging.