Mercedes-Benz is preparing for the future of electric vehicles and making strategic moves to ensure it stays ahead. A recent report suggests that the company has teamed up with Chinese battery maker BYD to introduce the latter's Blade battery technology into its EV lineup. However, a key question remains: Is this partnership exclusively for the Chinese market, or will it extend globally?
On September 8, a disclosure from the Chinese magazine CBEA, an official publication of the state-funded China Automotive Battery Research Institute (CABRI), claimed that Mercedes-Benz is slated to begin production of electric vehicles equipped with BYD's batteries by 2025. This aligns with the reveal of the Mercedes-Benz CLA Concept at the IAA Mobility Conference in Munich a few days earlier. Though technical details about the concept car remain scant, Mercedes-Benz hinted at a whopping 466 miles WLTP range and an advanced 800V MMA platform, with expectations of the car hitting the streets by 2025.
Mercedes and BYD worked together on many projects before
Mercedes-Benz is no stranger to BYD. A decade ago, the companies embarked on a 50:50 joint venture named Denza. The initiative initially faltered, but after BYD assumed a majority stake in late 2021, the tables turned rapidly. Under BYD's leadership, Denza launched three new electric vehicles, witnessing impressive sales figures of over 11,000 units in just one month.
Interestingly, Mercedes-Benz, like many luxury automakers, predominantly uses Nickel Manganese Cobalt (NMC) batteries. These batteries boast a higher energy density than lithium iron phosphate (LFP) batteries but come at a cost – both monetarily and ethically. They rely heavily on precious metals, notably cobalt, whose mining practices have been under scrutiny. LFP batteries, on the other hand, though having a lower energy density, are free of cobalt and are generally more affordable. This perhaps explains the rising trend among EV manufacturers, including industry giant Tesla, gravitating towards LFP batteries. And, not so coincidentally, one of their primary suppliers? BYD.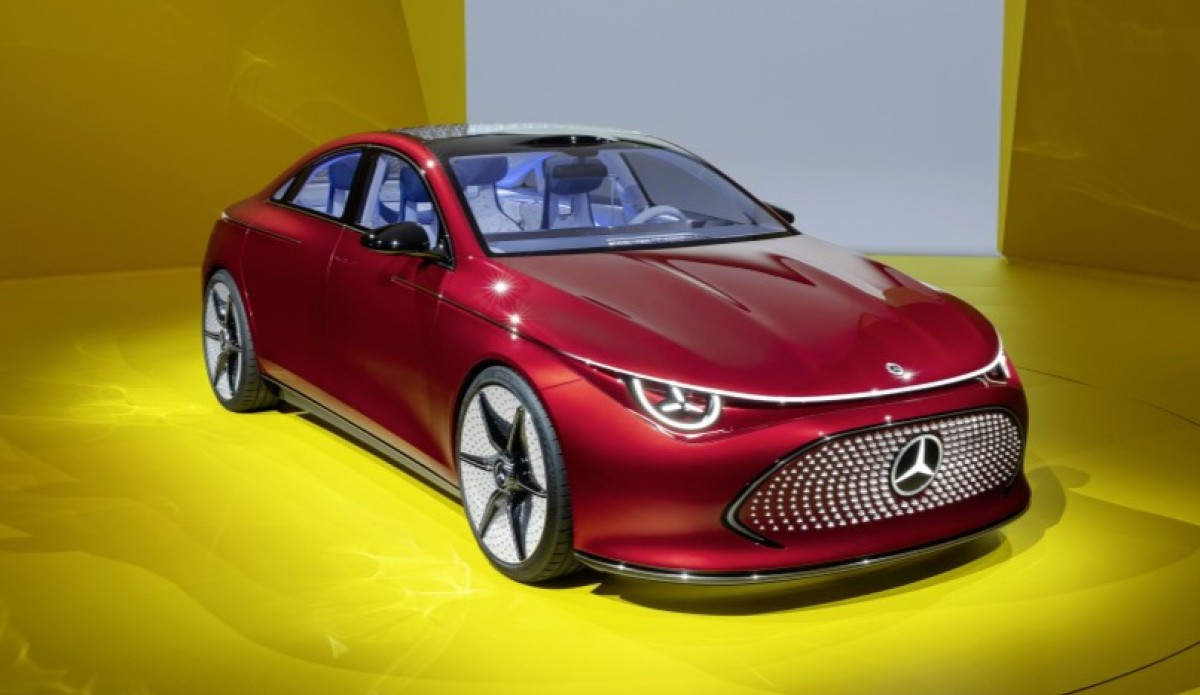 It looks like the new CLA will be powered by BYD Blade battery
Further underscoring BYD's growing influence, the company's batteries are already humming under the hoods of Toyota, Kia, and Lincoln vehicles. Even Ford has jumped on the bandwagon, incorporating BYD's battery tech into some of its hybrid models in China.
The internal combustion engine (ICE) variant of the CLA targets a younger demographic, with its electric sibling slated to rival Tesla Model 3, which is Tesla's most pocket-friendly EV. Opting for BYD's LFP batteries seems like a calculated move for Mercedes-Benz, prioritizing affordability without compromising on performance. It also appears that BYD is not just content with its growing market share but is ambitiously trying to outdo competitors like CATL.
Though initial whispers of a potential collaboration between Mercedes-Benz and BYD surfaced back in 2020, this recent revelation signifies a firmer commitment by the German automaker to evolve its electric vehicle portfolio while keeping its costs lower.