The electric pickup truck space is heating up, with both Ford and GM entering the ring, where startups like Rivian also try (and mostly fail so far) to fight. And of course, the Tesla Cybertruck looms on the horizon with its unique shape.
In this not yet very crowded but definitely getting more so terrain, a new entrant announces its very own offering. The company is called Telo, and its truck is imaginatively called the Telo Truck. This was "unveiled" apparently, though what that means is that some people got together and created some not very realistic looking renders, of which a subset do depict a truck, while others show an SUV-like creation. This is never explained anywhere on Telo's one-page website.
Of course a mere handful of renders don't get people to fund a startup, so the rendered truck has "specs" too! And, surprise surprise, you can already "pre-order" one for the princely sum of $152 – that's not a typo, it really is $152, not $150 or $1,500 or $15,000.
We can't really tell you why, but we can tell you that you are very unlikely to join a class action lawsuit to get back $152, if there will ever be such a thing in the future of course. If not, even better – who's gonna miss that amount? Or even take a close look at Telo's promises and how it does (or doesn't) deliver on them? Just put down $152 and if this thing ever materializes, you'll have a shot of buying one.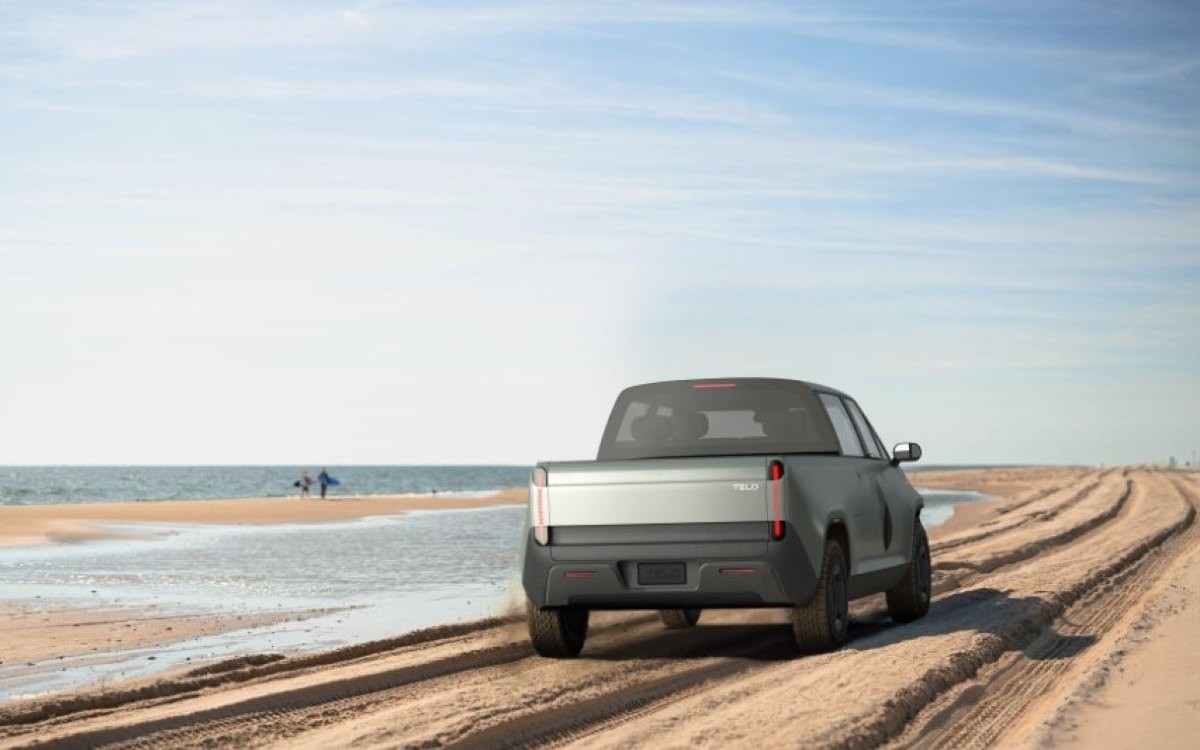 That's the thinking that you are incentivized to have in these situations, quite transparently. And while for you $152 might not be that much, for a company convincing a few thousand people to shell out that amount, it's definitely something.
Anyway, let's go back to the rendered truck's "specs" (as much as a bunch of renders can have specs). It's 152″ long, but features "the capacity of a standard truck" even so, because it looks as weird as it does. It's 73″ wide and 66″ high and weighs 4,400 pounds or 2,000 kg according to Telo, even though 4,400 lbs is 1,995 kg. But hey, what's 5 kg between friends? Renders don't weigh anything anyway.
There's a 60-inch truck bed in the renders, and a "four-door five-passenger spacious interior" that no one got round to rendering apparently. Maybe once enough people "pre-order", they'll get to see the inside of the thing they've already pre-ordered? The truck bed is expandable thanks to a specially designed mid-partition, which, when folded down, expands the bed's size towards the interior.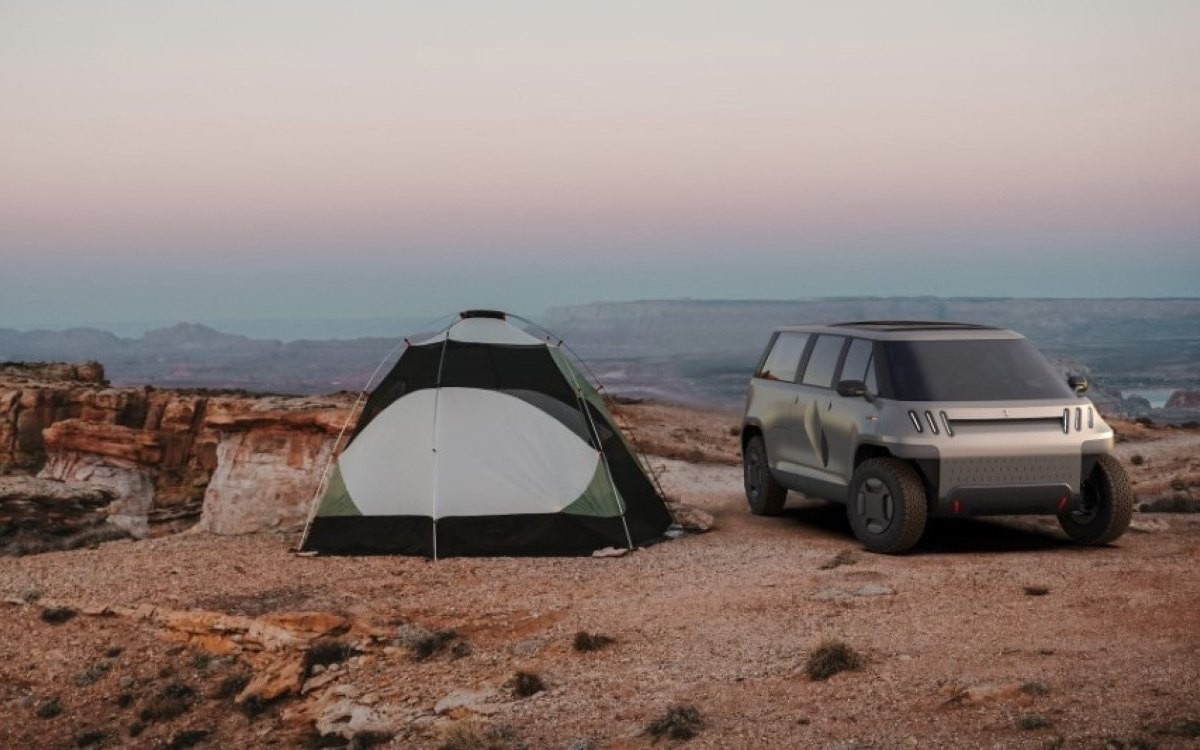 This means you can fit 4-feet by 8-feet sheets of plywood, long ladders, 9-foot surfboards, and large tools. There's also a side tunnel storage compartment that can take "midsize items" like suitcases and adventure gear. This doubles as a seat when down. The Telo Truck's "design signature" is how ugly – sorry, we mean "its lack of a long, sloping front-end".
There are "patent-pending battery packs" in the rendered truck too, totaling 106 kWh, and these are "space optimized" to provide "an impressive 350-mile range" (which is translated as 550 km, even though 350 miles is 563 km in reality), while being "highly manufacturable", whatever that means. Charging the batteries of the rendered truck will take 20 minutes to go from 20% to 80%.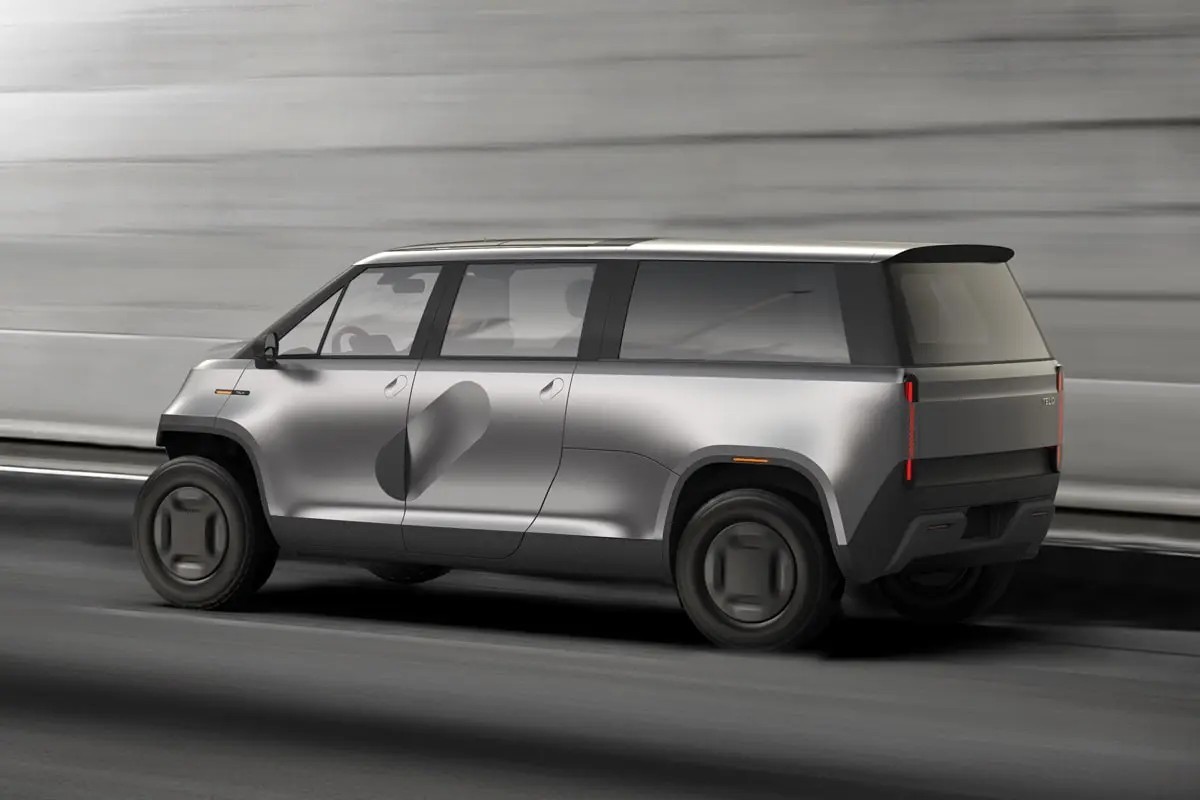 The dual motors will deliver exactly 500 hp (which is translated as 380 kW by Telo, and we're getting the feeling that the company should invest in better conversions with the first round of cash it raises) by the power of magically writing stuff on websites and hoping it sticks, and in a similar vein, 0-60 mph will be achieved in exactly 4 seconds. The top speed will be 125 mph or 200 km/h.
The total price for this definitely real, not at all vaporware product is a very cool $49,999, before tax credits and other incentives. If you have precisely $152 burning a hole in your pocket right now, maybe invest in FTX? We hear that's going rather well. And let's wait and see if anything ever comes of Telo. Then again, it's your money, but don't say we haven't warned you.