We are living in times when many things around us are getting smaller – glaciers, budgets, and chocolate bars, to name just a few. Cars, on the other hand, have been getting bigger every year – the latest VW Golf is larger than the Passat from 20 years ago. Although we may like the bigger and more comfortable cars, that probably makes the least sense nowadays.
Our cities are getting more crowded, and bigger cars only compound the many issues with traffic, parking, and pollution. Over the years cars have become a status symbol, we all aspire to have the newer, bigger, and faster car so we can spend even more time stuck in traffic – but in comfort, watching our enormous screens and listening to our 16-speaker audio systems. Are we completely mad?
$7,401 UK-made tiny EV is either mad or ingenious">
Well, the UK-based company Ark Motors seems to think so. The company proposes a bold if a tad small, solution – the Ark Zero. Looking like a younger version of Luigi from Disney's Cars, the Zero is supposed to revolutionize our motoring. The company argues that the average daily trip, at least in the UK, is less than 20 miles, and the majority of cars spend their lives parked up 97% of the time. Add to it an average speed of moving traffic of 17.4 mph, and you can just begin to see where Ark Motors is going with this.
According to some data, drivers spent 156 hours last year sitting in traffic, in the City of London. The Ark Zero is here to – apparently – fix all those problems. The aluminum-made monocoque chassis is only 98.4 inches long, and at 47.2 inches wide, it is barely wider than a motorbike. The whole contraption is powered by a 2.2 kW electric motor, which is about half of what electric scooters have these days and certainly less than a decent lawn mower.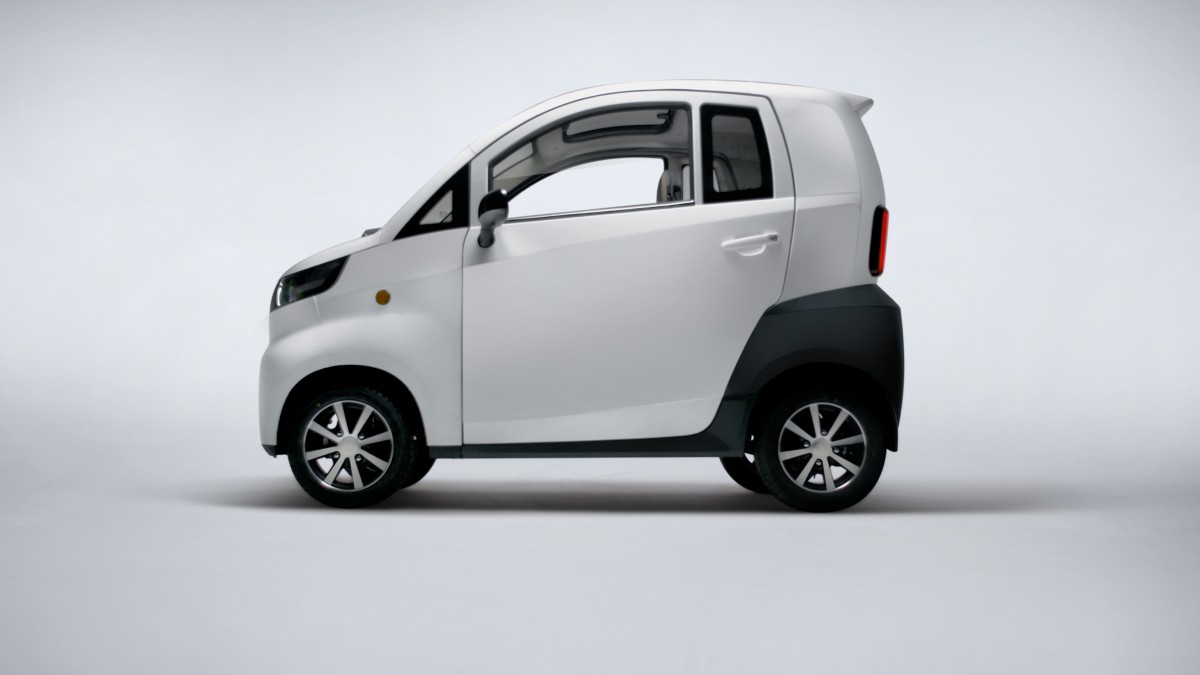 $7,401 UK-made tiny EV is either mad or ingenious">
The top speed of this city-bound nugget is 28 mph, and the range is quoted at just over 50 miles – in theory way more than required by commuters. On board, you can find everything you'd expect from a car – digital instrument cluster, steering wheel, and a couple of pedals – nothing unusual so far. The radio comes with only one speaker because who needs two, right? One wiper does the wiping, and there's no forced ventilation – you simply pop the roof or the windows open.
At this point, Citroen Ami and its many twins are probably shaking in their boots. Ark Zero can take two people on board and a dog – apparently. Not sure where the dog goes, unless it's a Chihuahua – door pockets seem to be big enough for a pair of them. Overall – brilliant vehicle, right?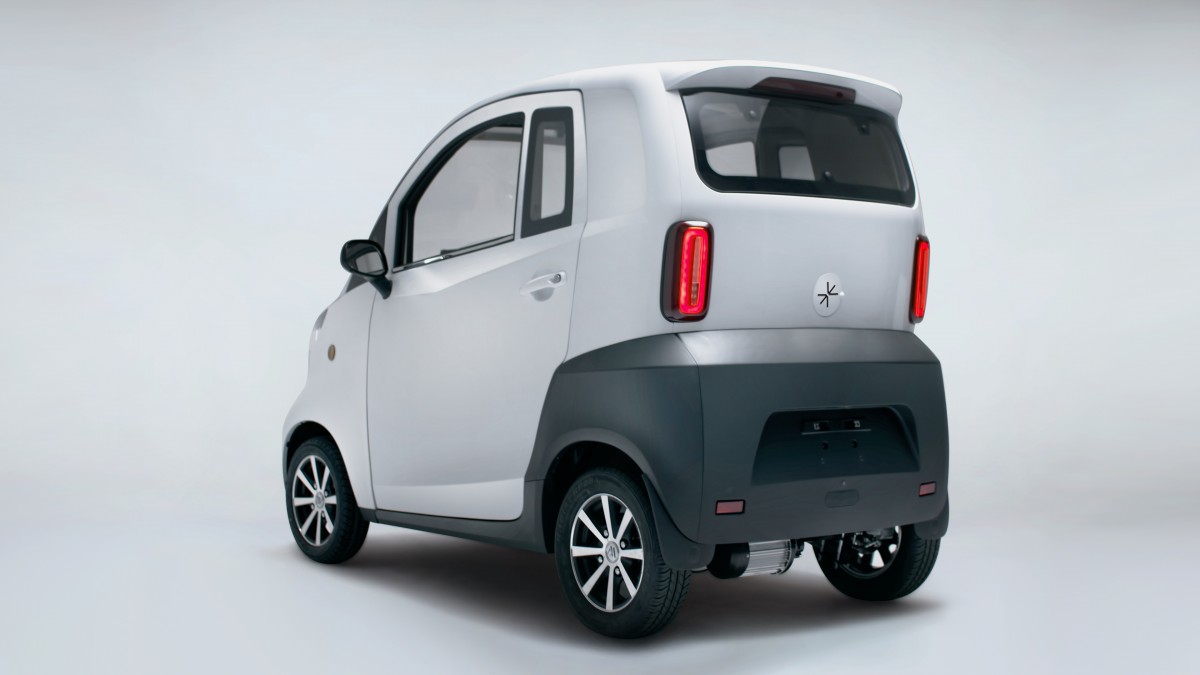 $7,401 UK-made tiny EV is either mad or ingenious">
On paper – yes. It ticks all the boxes – it takes far less space, it's easy to park, and more of them can fit in a single lane which means less traffic. Ark Zero is electric, so there are no tailpipe emissions. Tiny lithium-ion battery charges quickly and from any socket, and above all, at $7,401, it is dirt cheap.
There is a tiny issue with Ark Zero, though. The company presumes that every person who buys one has a parking space with a socket – ideally a garage or a driveway. In a city center. People who have such properties in city centers, usually have their own drivers and will give Zero the zero-look. People who commute to work live in apartment blocks and park their cars sometimes a couple of streets away from home. People who live in the suburbs, and have a driveway and garage, live too far away for Zero's tiny range.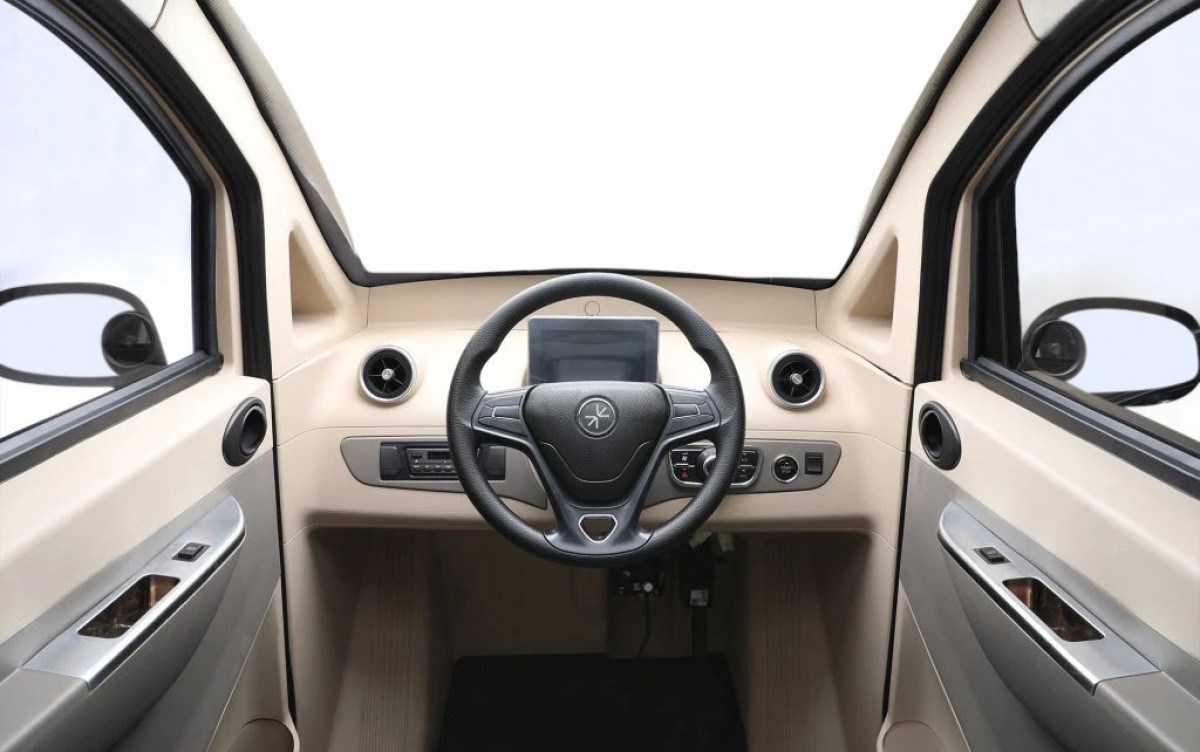 $7,401 UK-made tiny EV is either mad or ingenious">
What about courier companies? There's a reason why couriers use bicycles and scooters – they are nimble and quick and hardly ever adhere to traffic rules. Ark Zero has zero chance of selling us their dream. Unless…. Unless they convince the powers that be to install sockets in every lamppost, in every bollard on the streets. Now – if Ark Motors can pull that off, the company may be onto something. Two people, one dog, BBC Radio blasting from one speaker, watching the sunset from Greenwich Park – yea or nay?