The 2024 VW ID.4 seems to be playing coy. On the exterior, you'd think nothing's changed. But, under that familiar skin, there's been a notable power boost and a significant infotainment overhaul. Don't pop the champagne just yet, though – there's a twist in the tale.
Starting with the powertrain, the battery options remain unchanged from the previous model. Those opting for the rear-wheel-drive variant will have a choice between a 62 kWh or 82 kWh battery pack. Those looking at the all-wheel-drive variant only get the 82 kWh pack. Thanks to the new motors borrowed from its sibling, the upcoming ID.7, the rear-drive ID.4 has seen its horsepower leap from 201 hp to 282 hp.
The all-wheel-drive ID.4 also sees a boost, with horsepower inching up from 295 hp to around 330 hp. As for the torque specs? Well, VW seems to be keeping us in suspense on that one. And while the exact range estimates are still under wraps, VW is dropping hints that the 2024 model year might just give drivers a few extra miles on the odometer.
Let's steer this conversation toward the improved infotainment system. If you've battled with the old version, you're in for a treat. Borrowed from the ID.7, the new software makes for an across-the-board enhancement. It's not only sleek but smart, offering customizable pages and layouts to display your go-to apps and information. Need a quick switch to climate controls or your favorite apps? No problem. The fixed function bars at the top and bottom have you covered. And for those tired of seemingly endless lags and waiting times? Breathe a sigh of relief. The new system is not just faster; it's lightning-quick. But the biggest news – brace yourselves – an optional 12.9-inch display now comes with illuminated slider touch buttons. Adjusting the AC during nighttime drives has finally arrived in the 21st century.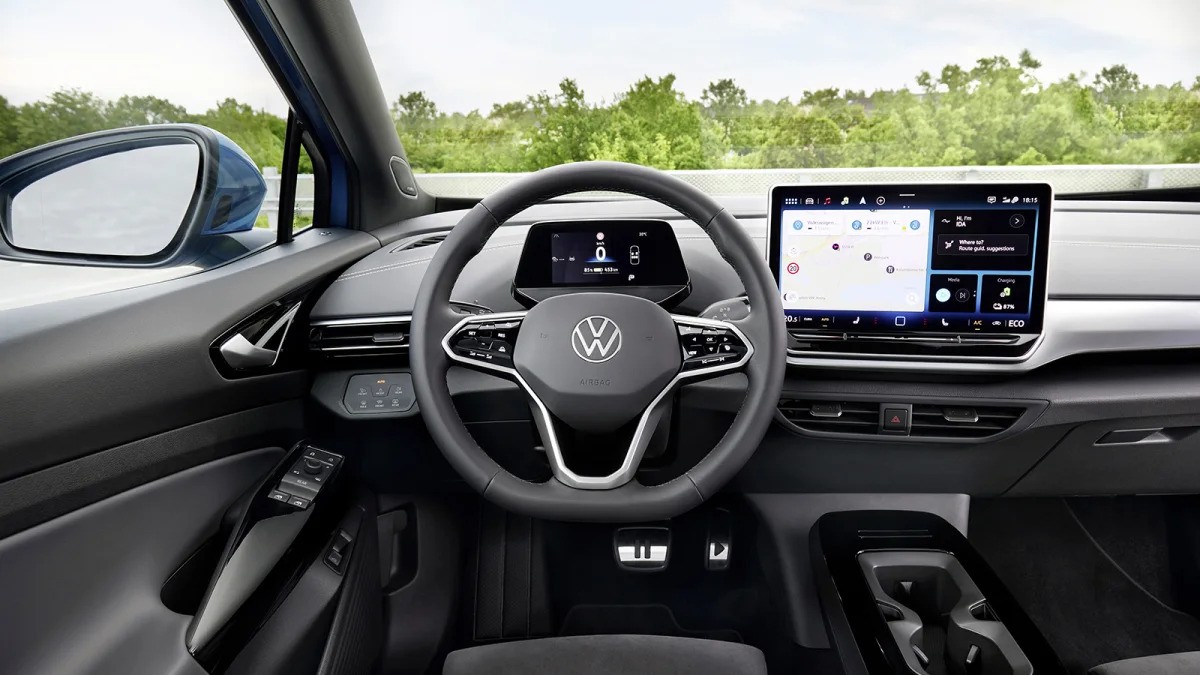 Now, for that little twist, we alluded to earlier: the flashy infotainment updates are exclusive to the ID.4 with the 82-kWh battery. That's right. If you opt for the budget-friendly 62-kWh variant, you're stuck with the old system – and yes, that includes those tricky-to-use unlit sliders. A bit of a bummer for those looking for a more wallet-friendly option.
As for the rollout? It's on the horizon. VW is gearing up to begin production at their Chattanooga, Tenn., facility by year-end. This means the updated ID.4 will still qualify for the full federal tax credits – a silver lining for potential buyers. And while details about range, pricing, and more are forthcoming, it's safe to say this model has some intriguing updates that will certainly pique consumer interest.