XPeng announced its new SEPA 2.0 EV platform and its main objective is to cut down on costs. The Smart electric Platform architecture 2.0 as is its full name should shorten the R&D cycle for new models by 20%, while also lowering the cost of advanced driver assistance system integration by 70%. Infotainment system implementation is also claimed to be 85% cheaper.
The new SEPA 2.0 relies on die-casting technology for the front and rear with integrated aluminum, similar to Tesla's approach since 2020. The platform can accommodate vehicles with wheelbases ranging between 1,800mm and 3,200mm, meaning everything from small hatchbacks to big pickup trucks are possible.
The platform also utilizes Cell Integrated Body, where the battery is inside the car's body, to save cabin space and improve safety and driving performance.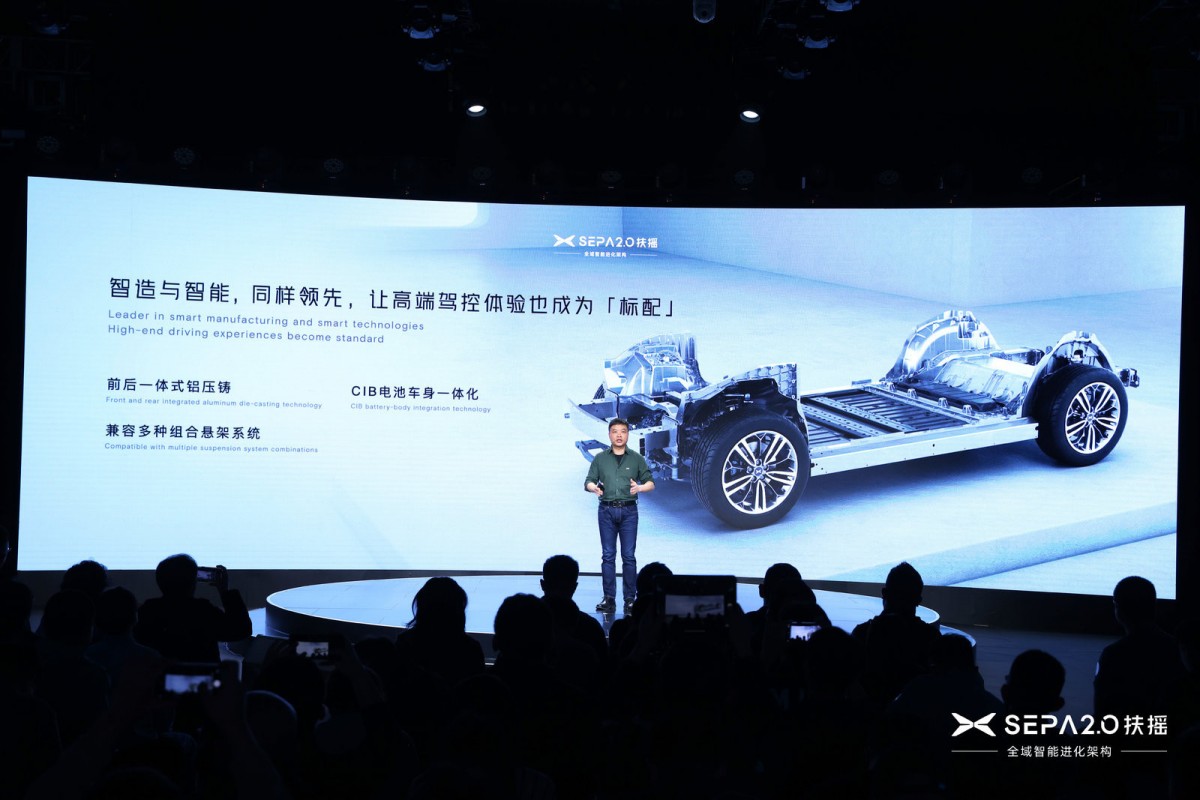 In addition to the said features, XPeng's new platform promises Xmart OS (the company's infotainment system) for every XPeng owner with multi-sensor software support and voice assistant. The voice assistant R&D cost is reduced by another 50%.
The first vehicle to be built on the SEPA 2.0 platform is the upcoming G6 coupe SUV, which will be introduced during this year's Shanghai auto show. The model has 80% of the structural components each SEPA 2.0 model that follows.