XPeng has taken the wraps off its latest creation, the XPeng X9 electric van. While the presale has already kicked off in China, automotive enthusiasts worldwide are eagerly anticipating this seven-seater's arrival. With a starting price of RMB 388,000 (approximately £43,300), the XPeng X9 is poised to make a significant impact when it hits the roads in January 2024.
£43,300 X9 electric van">
The XPeng X9 boasts a range of options to cater to different preferences. It will be available in three variants, two of which feature a powerful 235 kW electric motor in the front, while the all-wheel-drive version includes an additional 135 kW electric motor in the rear. The single-engine models will utilize LFP cells from Eve Energy, offering battery capacities of either 84.5 kWh or 101.5 kWh. On the other hand, the second front-wheel-drive model and the all-wheel-drive variant will rely on NMC cells from CALB, with a 101.5 kWh capacity.
One of the standout features of the XPeng X9 – apart from its brave styling – is its SEPA 2.0 architecture, which supports rear-axle steering. This innovation translates into a remarkably tight turning radius of just 425.2 inches, enhancing the vehicle's maneuverability. The X9 measures 208.4 inches in length, 78.3 inches in width, and 70.3 inches in height, with a wheelbase spanning 124.4 inches.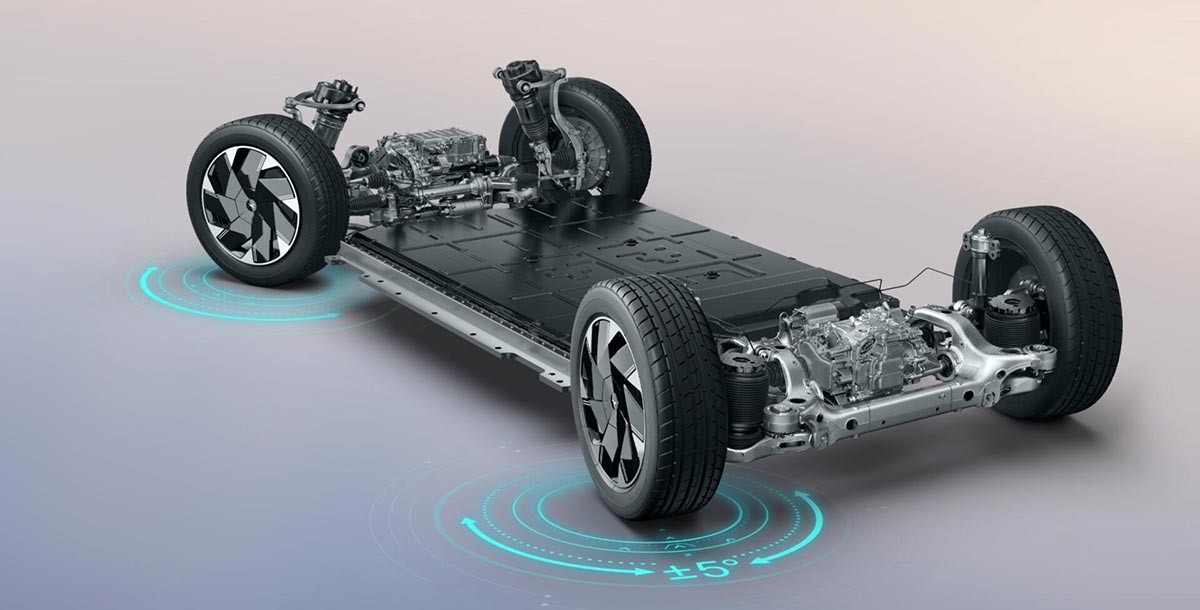 £43,300 X9 electric van">
Previous reports have indicated that the XPeng X9 will offer an impressive range of up to 436 miles, making it a viable choice for long-distance travel. The smaller variants also deliver excellent range figures, with up to 379 miles and 398 miles on a single charge.
XPeng X9 will be the first vehicle to feature XPeng's XOS Tianji cabin software. This cutting-edge software promises to enhance the driving experience by incorporating futuristic design elements inspired by starships.
The interior of the X9 is designed with comfort and practicality in mind. With seven seats arranged in a 2 + 2 + 3 layout, passengers can expect a spacious and comfortable ride. The second-row seats are equipped with armrests and separate charging ports, while all front seats feature folding tables. The third-row passengers aren't left out, as they enjoy two cup holders and an independent climate control zone.
Prospective buyers in China can already pre-order the XPeng X9 by placing a deposit of RMB 2,000 (approximately £227). In return, they will receive a RMB 5,000 discount and other enticing perks, including a lifetime warranty. Additional details about the benefits of pre-ordering will be made public with the official start of sales, scheduled for December, with the first deliveries set for January.
The XPeng X9 marks a significant milestone for the company, as it is its seventh model and the first to belong to the new X series. XPeng's previous offerings have fallen under the P series for sedans and the G series for SUVs. It remains uncertain whether the X9 will make its way to European markets, as the company has yet to comment on its international availability.