The upcoming Zeekr 001 FR (Future Road) electric supercar was officially announced earlier this month, but the complete specs sheet is yet to be revealed. However as the FR recently secured a spot in China's Ministry of Industry and Information Technology (MIIT) catalog, we got most of the key details. Also the regulatory approval indicates the 001 FR is pretty much ready to roll out on Chinese streets, pending public feedback. Interested folks have a week, from September 13 to September 19, to offer their two cents about it.
The Zeekr 001 FR measures 197.6 inches in length, 78.7 inches in width, and 60.8 inches in height, making it is slightly longer than the regular Zeekr 001. Both models share a wheelbase of 118.3 inches.
Powering this beast are four electric motors that, combined, deliver the jaw-dropping 1,265 horsepower. Just to give a little context here – the highly celebrated Tesla Model S Plaid, Elon's speed demon, boasts 1,020 horsepower and can go from 0 to 62 mph in approximately 2.1 seconds. The Zeekr 001 FR? A swift 2.07 seconds, and it can then continue accelerating to a top speed of 174 mph.
The penalty for all that electric power is the heft – this electric marvel weighs in at 5,567 lb. The power comes from Li-ion ternary batteries, supplied by CATL. Unfortunately, the battery pack capacity remains shrouded in mystery.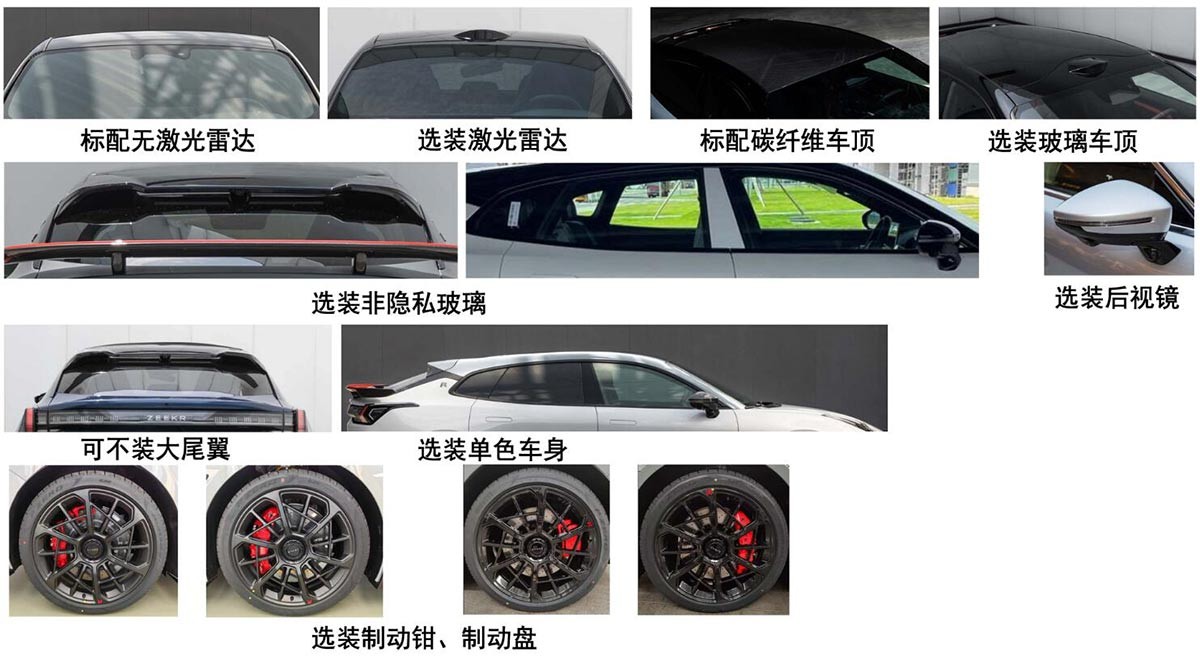 MIIT certification file images of Zeekr 001 FR
For those with a tighter purse string, the standard Zeekr 001 has four available variants, with prices starting at RMB 269,000 (£29,900). While the regular 001's performance might not induce the same adrenaline rush as its FR counterpart (base version hits 62 mph in about 7.2 seconds, while dual-motor cars manage 3.8 seconds), it's still a serious contender in the EV arena.
But back to the FR. With all its allure, one key detail remains undisclosed: its price. However, based on a teaser from the company in August, it's expected to sit above the RMB 1 million mark, which translates to over £113,000.
If you're considering snagging one for your collection, be prepared for a bit of a wait. Zeekr plans to begin deliveries in October 2023, and with a limited production of 99 units per month, it's about as exclusive as that underground club you can't get into.