Chevrolet has finally spilled some beans on its 2024 Blazer EV. But, as with any dish served with a side of news, not all details are seasoned with straightforwardness.
The automaker recently shared specifics on the 2024 Blazer EV 2LT and RS trims. In terms of power, both these dual electric motor (read: all-wheel drive) models will pack a punch with 288 horsepower and a torque of 333 lb-ft. On the dollar front, the all-wheel-drive versions of the 2LT and RS will bear price tags of $56,715 and $61,790, respectively. Now, if you're wondering about the price for the front-drive 2LT – join the club; Chevrolet is keeping that number under wraps for now.
Speaking of wraps and unveiling, it's noteworthy to mention a significant change. Chevrolet's 1LT trim for the 2024 Blazer EV, which was initially set to hit the market with a starting price of $44,995, has disappeared like a magician's chosen card. Poof! Gone. In its stead, the front-wheel-drive 2LT trim stands ready, but with its price tag still playing the elusive card. Given the existing power range, one might assume that the front-wheel-drive Blazer EV might dish out something close to 210 horsepower and a torque of 242 lb-ft – but that's pure speculation based on the Chevy Equinox EV.
The mid-tier all-wheel-drive RS doesn't just come with a power-packed performance. Those who opt for this vehicle will be treated to features like ventilated front seats, rain-sensing wipers, and a grille that gives the 2LT a run for its money. This variant is set to make its debut this summer, and if you're eager to get your hands on it, be ready to shell out at least $60,215.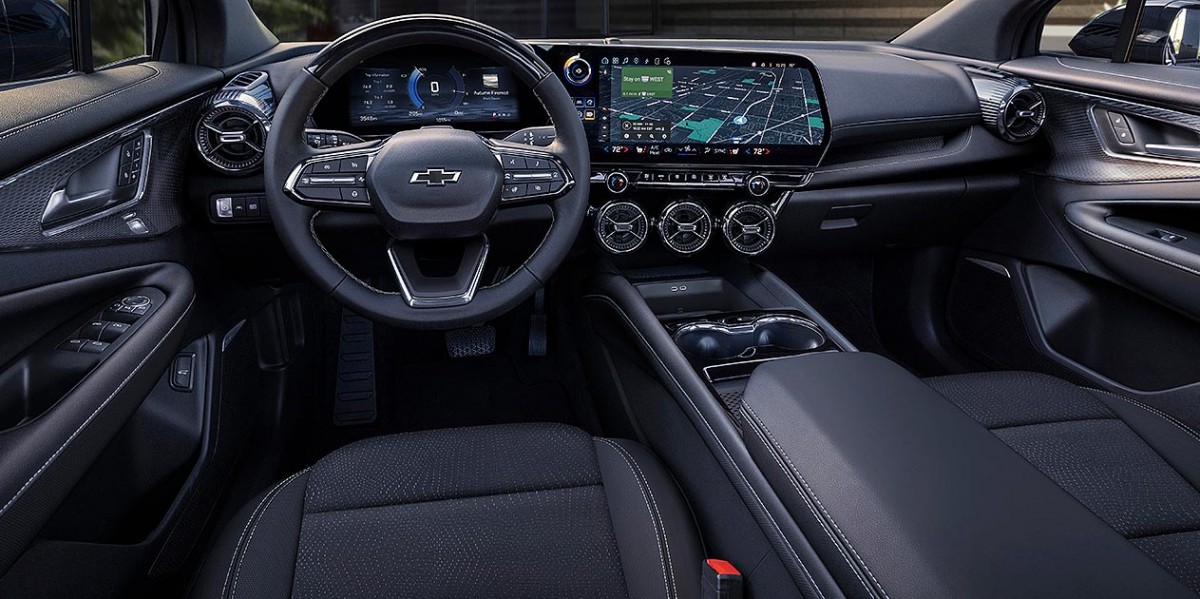 On the production front, Chevrolet remains tight-lipped about some models, especially regarding potential price hikes. However, for the Blazer aficionados out there, a little scoop: post the RS launch this summer, the RS RWD and 2LT AWD production will kick-start in the fall. As for the SS trim? That beast is slated for a spring launch.
Chevrolet seems to be positioning the higher trim levels of the forthcoming Equinox EV to cater to potential Blazer EV 1LT customers. With the Bolt siblings temporarily benched, the omission of another budget-friendly alternative feels like a missed beat in Chevrolet's EV rhythm.