BMW and AirConsole are teaming up to bring gaming into the all-new i5 and its non-EV siblings from the new 5-Series family. Don't expect it to be the next Cyberpunk 2077 or Halo Infinite – the i5 gaming experience is meant to help drivers and passengers pass the time while recharging the car.
To start off there will be 15 games available with the more popular Go Kart Go, Golazo, Music Guess, and Overcooked titles on the menu, the company promises the games portfolio will constantly expand with new titles added via OTA updates.
To play any of the games, all that is needed is the new BMW i5, and a mobile phone or a few to act as controllers. Activating the AirConsole from the menu brings up a QR code that needs to be scanned with the phone (or phones for multiplayer games), after that the phones connect to the car, and the game is on. AirConsole supports multiple players, so in theory every passenger can connect. There is one stipulation though – the vehicle has to be stationary.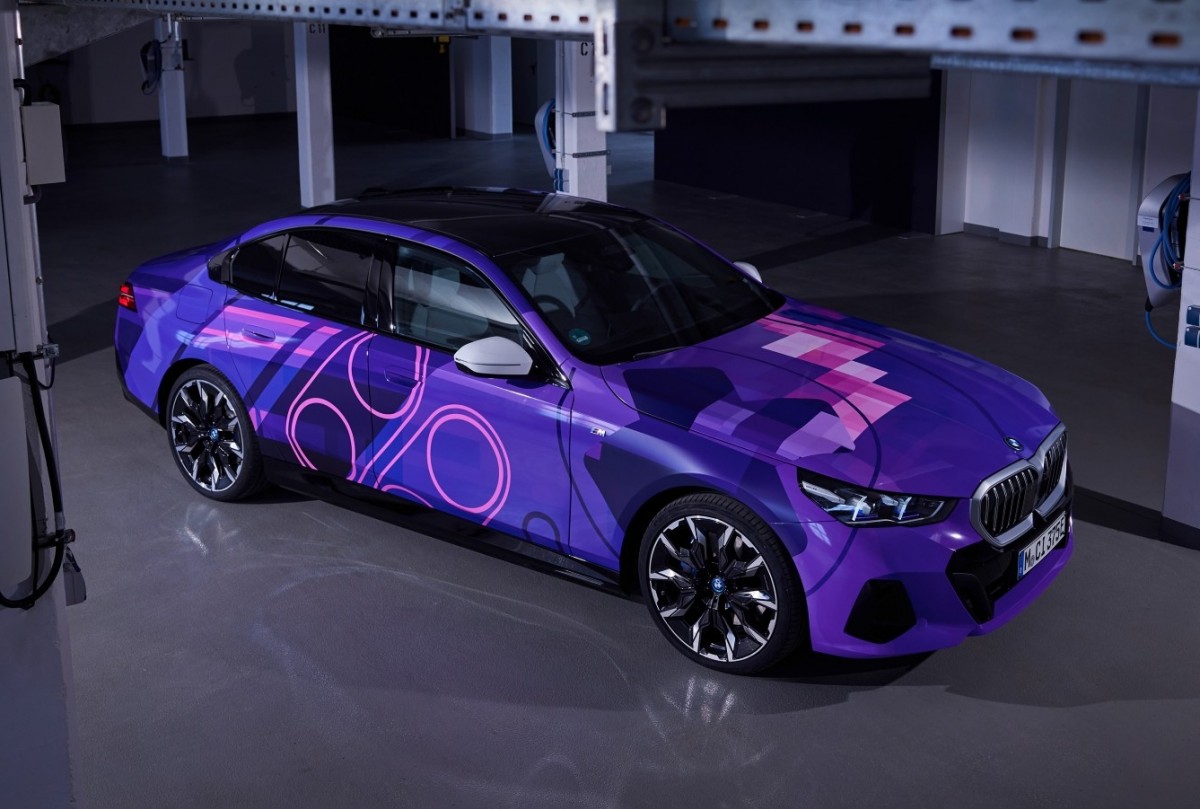 To celebrate the launch of AirConsole BMW released a special one-off i5 wrapped in unique gaming graphics. The inspiration for the graphics came from the iconic 8-bit games era, according to the company, and the colors reflect some of the games available on the AirConsole.
The AIrConsole is part of the latest BMW 8.5 OS, which comes preinstalled on the new i5. BMW i7 and 7-series, BMW iX, and the i4 produced from July this year will come with the 8.5 software suite. Only the BMW iX produced after March of this year will receive the OTA update leaving the current i4, iX3, and iX1 owners disappointed.