MG finally unveiled the long-awaited Cyberster at Shanghai Auto Show. Although we have seen the photos of the car already, and we know most of its specifications – to see it being unveiled marks nearly two decades since we had a 2-seater sporty convertible from MG. As long as we ignore the fact that the TF was manufactured in China for a few years from 2011.
The MG Cyberster we see today is a world apart from the original TF and it does not look anything like the prototype the company first unveiled a couple of years ago. That's not a bad thing at all, the Cyberster has grown up and got more serious but kept a wild streak going with the pair of scissor doors which make it look like it can mingle with any supercar crowd.
When it comes to growing up, the Cyberster did a lot of it. At 4.53 meters long it is no longer a plucky 2-seat Mazda MX5 wanna-be. It is longer than Porsche Boxster or Smart #3. Volvo XC40 Recharge and even BMW iX1 are shorter. MG Cyberster is a sizable vehicle.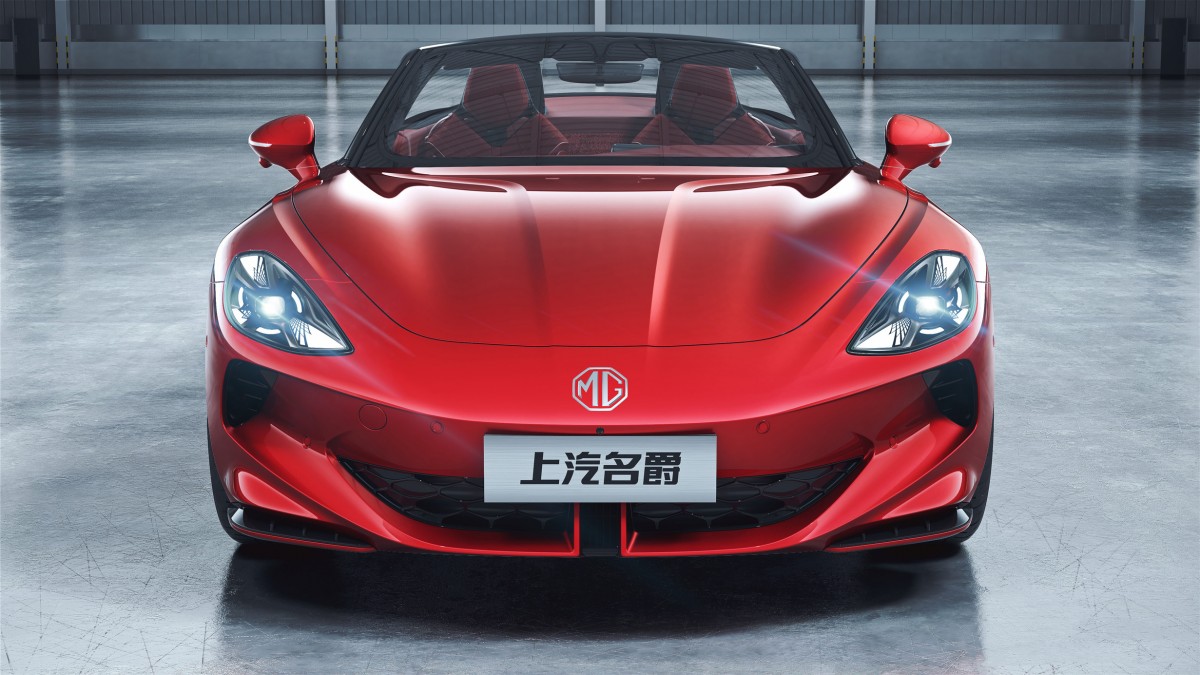 There are two versions available – entry-level get a 310 hp electric motor powering rear wheels. That would have been plenty in an MX5 but unfortunately, the Cyberster weighs 4,079 pounds or 1,850 kg. It still will be quick but it won't give the passenger and driver a white knuckle ride.
That job goes to the dual-motor AWD version with 536 hp (400 kW). This version is a tad heavier (1,985 kg) and it'll be interesting to see the performance numbers. Unfortunately for now MG is keeping those a secret. We still haven't got the interior pictures and we still don't know the prices.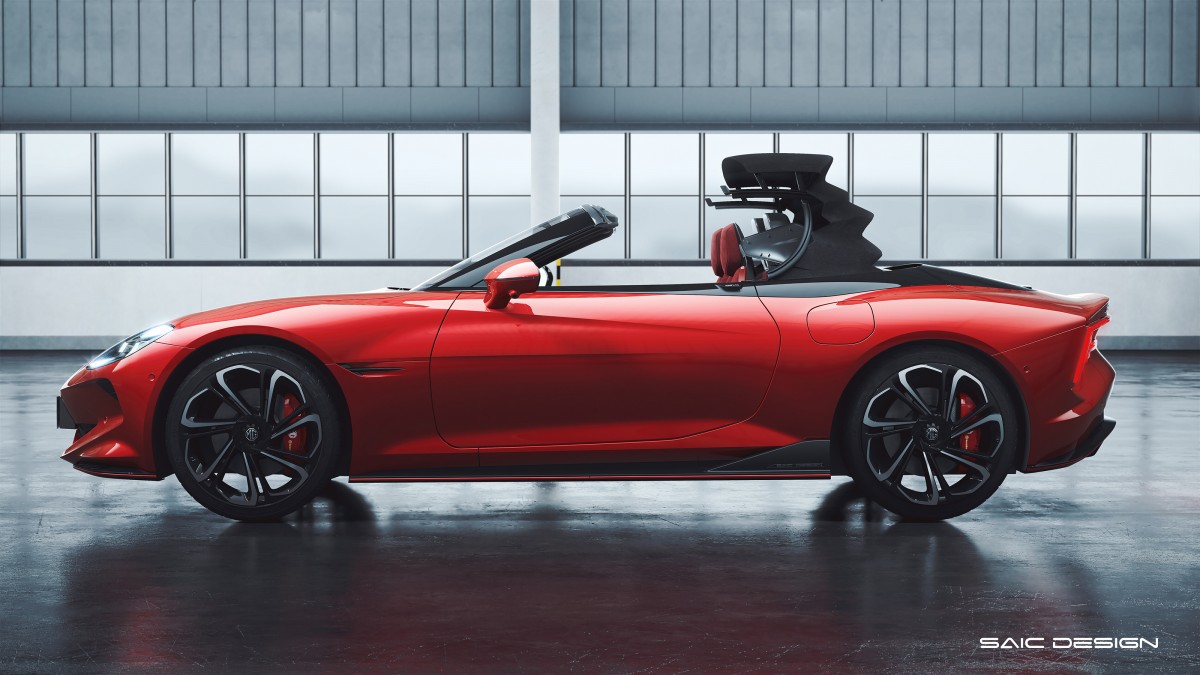 MG has been positioned as a brand value and if the company can offer the MG 4 Triumph edition with 450hp for less than €30,000, then there's hope the Cyberster will offer decent value as well.