Rimac Nevera has surely been turning heads with a year full of spectacular record-breaking performances. Last Friday, this electric powerhouse added another feather to its cap: setting a striking benchmark at the revered Nürburgring track. And no, it didn't just win by a whisker. It annihilated the latest EV record belonging to Plaid S by a good 20 seconds. Let's let that sink in for a moment.
The man behind the wheel during this momentous feat? Croatian racer, Martin Kodrić. Now, despite grappling with some finicky weather and arguably the most challenging day at the track – the hottest day at the 'Ring was good for grip but not so much for the powertrain – Kodrić managed to steer the Nevera to a lap time of 7:05:298. And no, he didn't have magic up his sleeves. Instead, he had the vehicle's unprecedented power – a whopping 1,914hp – to thank.
Emilio Scervo, the Chief Technology Officer at Bugatti Rimac, couldn't contain his pride. The venture to the Nürburgring was the first for the whole team, but it seemed like they had the place dialed down. A combination of virtual performance optimization and around 20 laps of testing culminated in this triumphant result. Kudos to the team for making a hypercar that doesn't just look flashy but performs like a beast.
This isn't Nevera's first rodeo. Earlier this year, it bagged an impressive 23 performance records in just a single day at the Automotive Testing Papenburg facility in Germany. And if you were at the Goodwood Festival of Speed, you'd know that it wasn't just content being the fastest electric car; it wanted to be the outright fastest.
Limited edition Rimac Nevera Time Attack
In a classic move of 'We did it, so let's flaunt it', Rimac is rolling out a special edition called the Nevera Time Attack. A limited edition, mind you. Only 12 of these bad boys will see the light of day. And here's a little spoiler: they've already been snagged up. Supply and demand, right?
Mate Rimac, the mastermind behind Rimac Group, eloquently summarized the essence of Nevera. It's not just about breaking records (though they've done plenty of that). It's about ushering in an era of innovative technology, design, and unparalleled performance. Big words but the team behind Rimac Never has plenty of proof to back them up.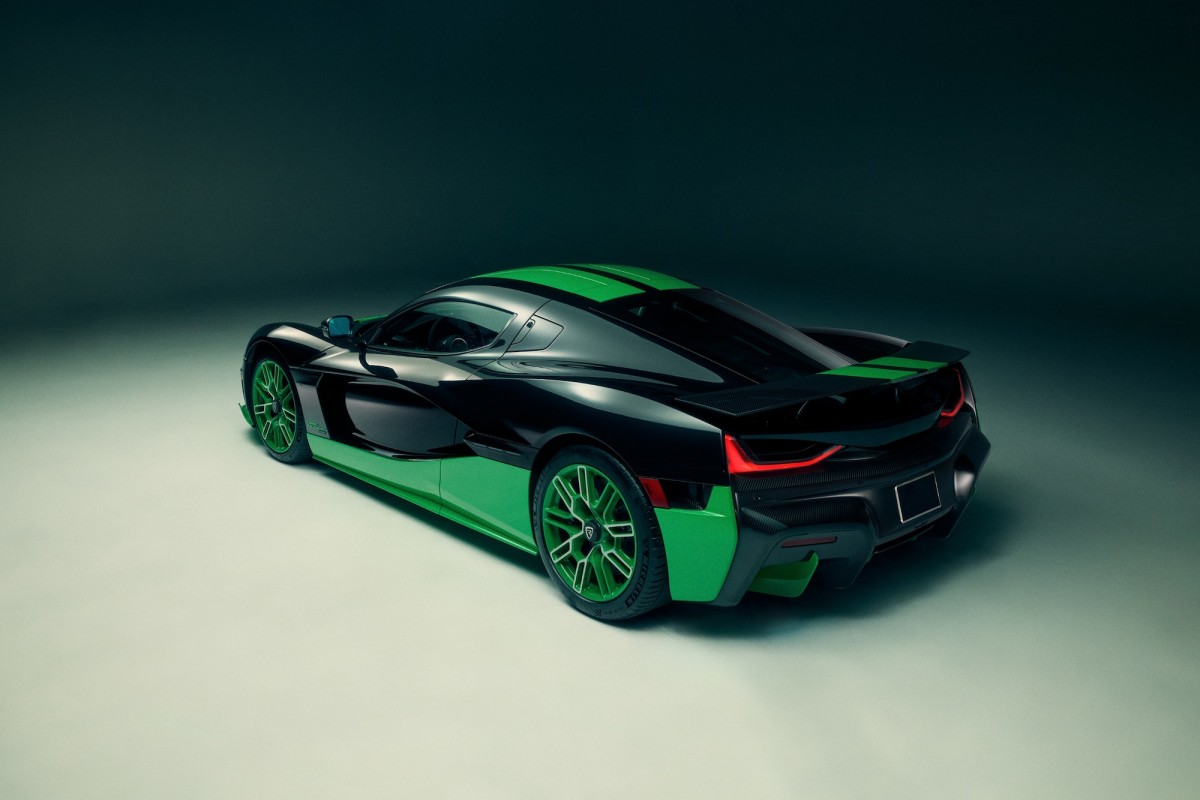 One lucky Californian, Jeff Miller, has already laid his hands on his prized Nevera Time Attack. As expected, he's over the moon with the purchase. From its initial ideation to the final product, the journey has been "incredible", in Jeff's words.
The Time Attack Rimac Nevera features a dynamic Squadron Black base with Lightning Green highlights. And here's a fun fact: the green is apparently inspired by the eerie hue the sky takes on just before a storm. A hint of the power within, perhaps? Plus, it's a nod to the e-M3 – Rimac's pioneering electric venture.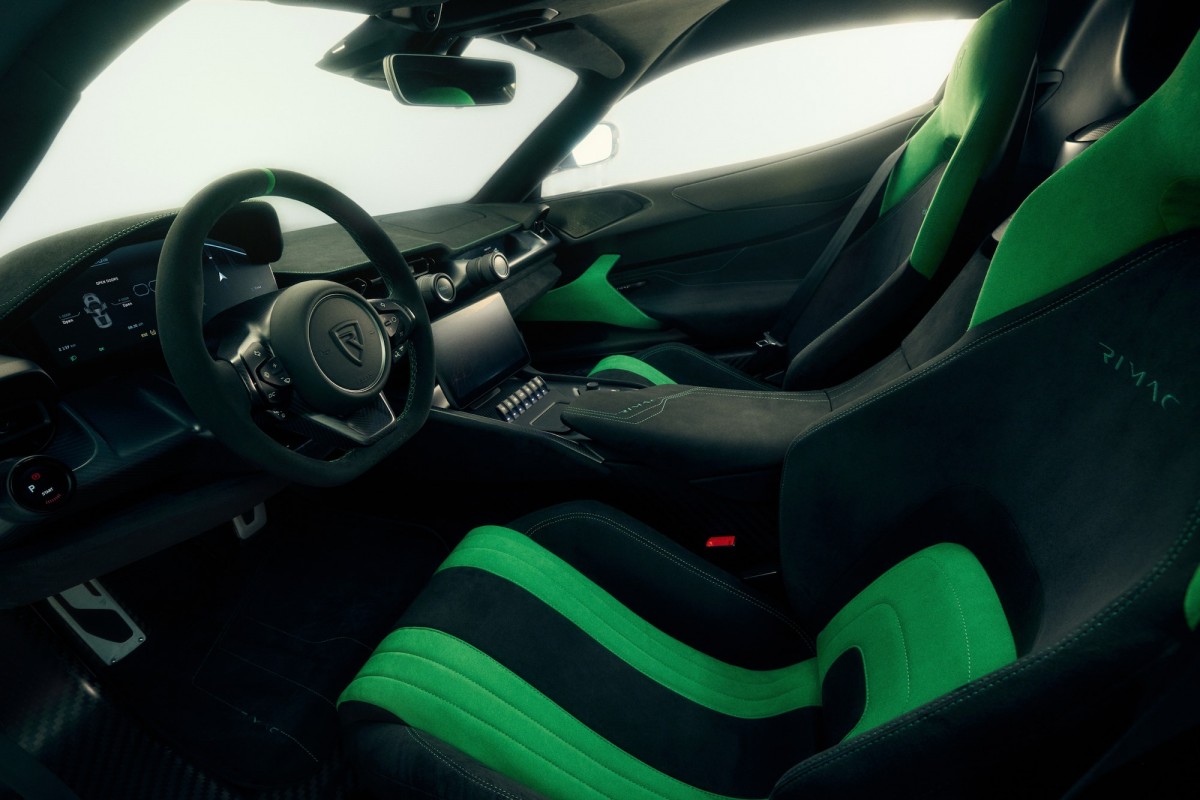 Inside, the Time Attack doesn't disappoint. Black Alcantara sets the stage, punctuated by color accents that echo the exterior. There's 'Time Attack' stitching, and lest you forget, a 'Time Attack: 1 of 12' plaque to remind you of its exclusivity.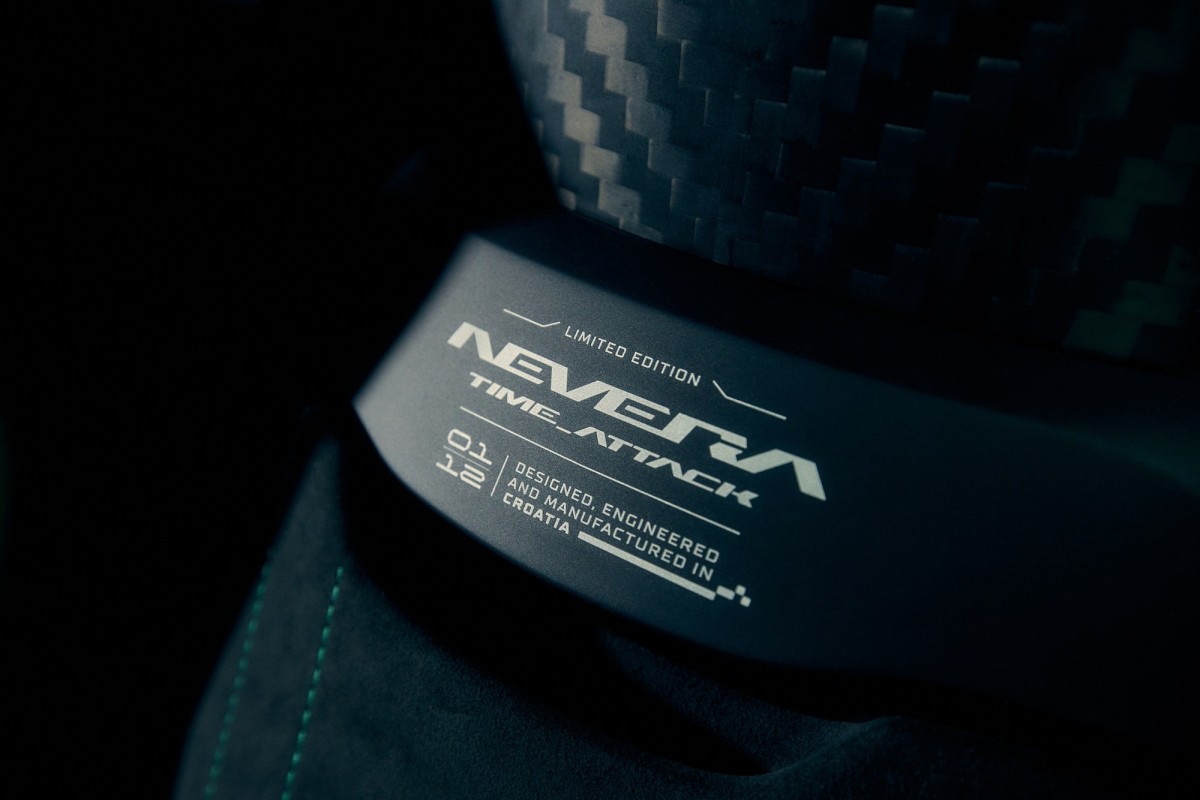 In a world where electric cars are vying for attention, the Rimac Nevera, with its ever-growing list of records and limited editions, is making quite the statement. The question is now – how will Nevera's sexy twin Battista respond? Will it step up to the challenge or will it look for fame somewhere else?