Last week Toyota "unveiled" the FT-Se concept, and by "unveiled" we mean it showed us some pretty pictures and that was about it. In the meantime, we heard that it will go into production "after 2026", which is a long time from now and fits in nicely with the lack of information around it.
Today however we do get a few pieces of the puzzle, regarding the FT-Se's performance numbers. Toyota expects it to do 0 to 62 mph in 3 seconds, and the top speed should be around 155 mph. All of this is enabled by a dual-motor configuration, with an all-wheel drive setup that has a rear-biased behavior since according to the company, some customers do like to drift.
Sitting very low in the middle of the car will be a "third-generation battery system". Whatever that means, it will apparently be "unique", though we can't tell you in what way – the only other tidbit of information given by Toyota is that it's lighter than current genration packs. The massive air intakes at the front of the car will help cool this battery, which will be a real challenge once Toyota takes the FT-Se around the famous Nürburgring.
It's unclear exactly when the FT-Se will be subjected to this rite of passage, but Toyota's chief engineer Fumihiko Hazama says "it's hard driving a long course which makes the battery temperature higher. Cooling will be important for this car's performance. For its speed".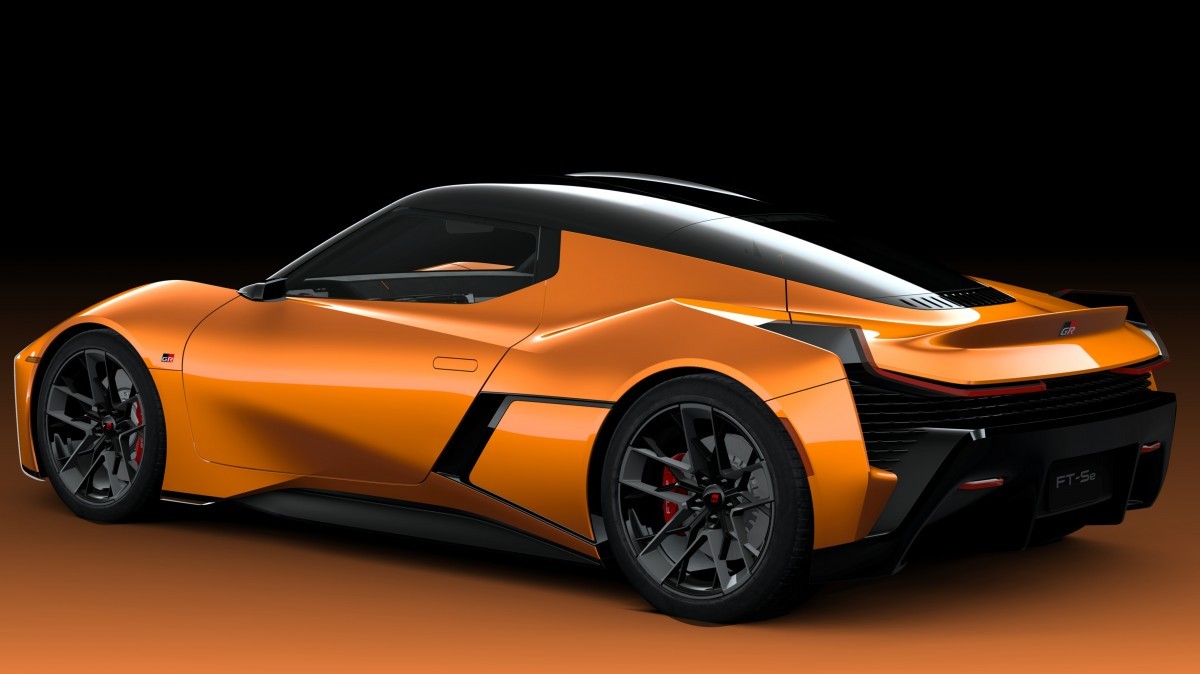 Hazama hasn't provided a targeted lap time, but, in terms of competition, revealed this: "The next-generation Porsche Cayman will be an electric vehicle, so maybe that will be one of our targets". The FT-Se's body is going to be made out of a mix of aluminum, steel, and carbon fiber reinforced plastic, in order to "make it light and stiff at the same time", according to Hazama.