The world of electric vehicles can be electrifying, sure, but it can also be… intoxicating? Tesla seems to think so. The car manufacturing giant, known for its boundary-pushing electric cars, has now stirred the beverage market with its limited-edition CyberBeer and CyberStein combo. But let's pour this story out glass by glass.
Years ago, no one would have imagined that a car company would be selling beer. But in a move that is quintessentially Musk-esque, Tesla isn't just sticking to car-making. Previously, they had already served European enthusiasts with a limited edition GigaBier pilsner. Sold in sleek, Cybertruck-inspired 330-milliliter bottles, the GigaBier was a hit, despite its rather steep price of around £79 for a pack of three.
But the US market was left dry, until now. The CyberBeer and CyberStein limited edition set, available for thirsty US fans, is priced at a crisp £121. The package includes two 11.2-ounce bottles of beer and two custom steins. The brew, a tantalizing Helles Lager featuring European Noble Hops Saaz and Hallertau Mittlefruh, is crafted in California by Buzzrock Brewing Co. Sporting a robust 7 percent ABV, this beer is clearly for those who appreciate a good, strong lager.
Design enthusiasts might raise their glass to the bottles themselves, dressed in an eye-catching gloss black sleeve with a distinctive CyberBeer watermark. Tesla claims they look even more attractive when chilled. Well, aesthetics do matter! The ceramic steins, on the other hand, are matte black, taking design inspiration from the anticipated Cybertruck. They come finished with a sleek gloss interior and the emblematic Tesla logo.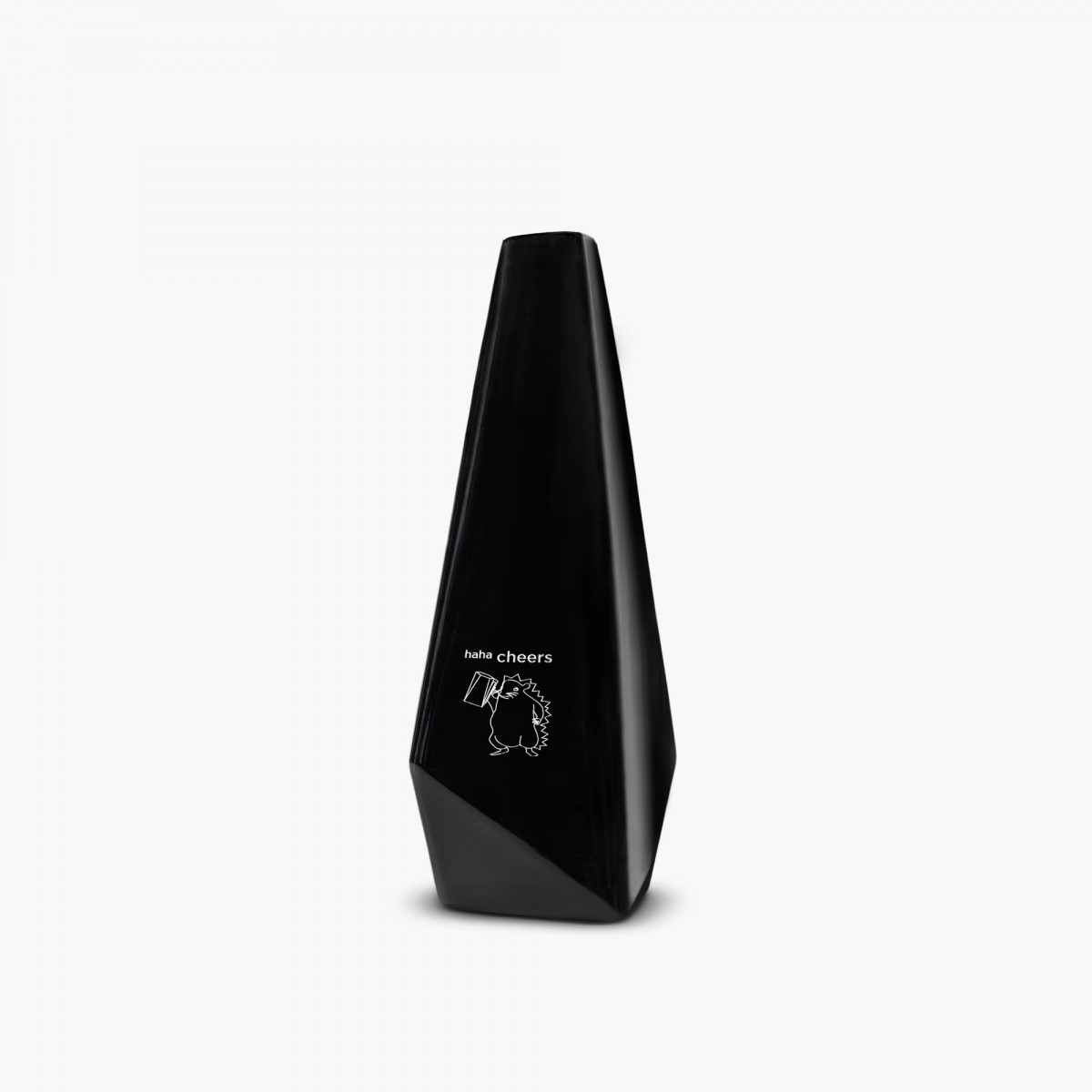 While this move might appear as a quirky marketing strategy for some, it's part of Tesla's broader approach to diversify its brand. They've launched Cybertruck-themed merchandise ranging from the CyberOpener, a bottle opener that unsurprisingly sold out despite its £40 price tag, to the Cybertruck-inspired cat cradle. It's clear Tesla is aiming to create a lifestyle brand, not just a car company.
Interestingly, the Cybertruck, set to feature adaptive air suspension, rear-wheel steering, interior ambient lighting, and all-wheel drive, is itself seeing production delays. The latest hint that they may be rolling out soon comes from quite a few "manufacturing confirmation" units sighted at the Texas Gigafactory's parking lot. But, as with many things Tesla, the actual timeline remains a mystery.
Tesla's venture into the world of alcoholic beverages isn't new. Remember the Tesla Tequila from 2020? Though it's no longer available, the Tesla Sipping Glasses in their online store serve as a nostalgic reminder of Tesla's earlier spirit-filled endeavors.
And another fact for the road (sans alcohol, of course): Not all of Tesla's merchandise experiments have seen success. The CyberQuad for Kids, inspired by the actual CyberQuad that accompanied the Cybertruck's 2019 debut, was pulled off the market because of safety concerns.